Husqvarna expands into high-pressure washers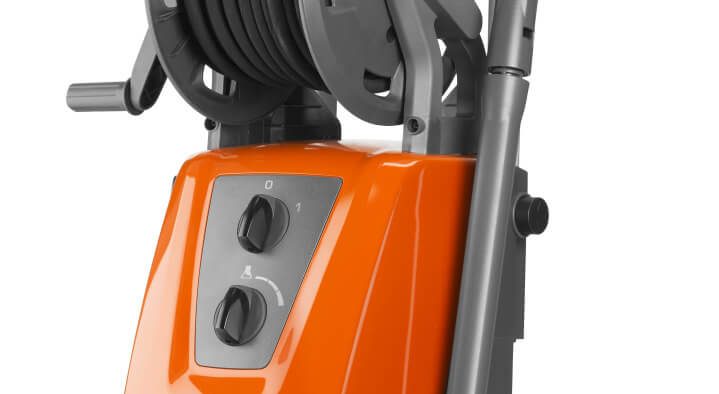 Husqvarna has entered the high-pressure washer segment with a new electric corded range catered to cleaning outdoor spaces.
By putting water under extreme pressure, high-pressure washers can more effectively blast dirt and mud away compared to a regular garden hose using the same amount of water. This translates into up to 80% less water used than typical garden hoses.
The cleaning performance of a high-pressure washer is determined by how the water pressure and water volume are used in combination.
All Husqvarna High-Pressure Washers come with a long hose for better reach, up to 15m, plus features a swivel coupling to ensure the longer hose is tangle-free with connections swivelling around the product arm instead.
The pressure washers come with Quick Connect, which simply 'snap' different attachments or cleaning accessories in place as well as a range of accessories.
The exterior of the high-pressure washers is made from water-resistant and UV-protected plastic to better withstand harsh Australian weather conditions. A metal pump comes standard with all pressure washers in the range, for increased product lifetime.
Durable wheels on the pressure washer let users easily move their product around and their large diameter easily rolls over uneven surfaces.
All high-pressure washers in the range come with two types of nozzles: a flat jet nozzle that lets users switch between high or low pressure using the same nozzle, as well as a rotary nozzle that gets rid of persistent dirt effectively.
Four different tiers have been launched to cater to a variety of garden sizes and uses.
The Husqvarna PW 125 is the lightest and most portable in the entire range, weighing 7.1kg.
The Husqvarna PW 235R features Remote Pressure Control, a state-of-the-art wireless system to regulate cleaning pressure and water flow on the pressure washer.
The Husqvarna 360 includes standard features like an aluminium telescopic handle, and onboard cord storage with quick release. The PW 360 also comes with low force grip handles, so users need less effort to activate the trigger.
The Husqvarna PW 460 has the highest cleaning performance in the range, with a maximum pressure of 160 bars and 650 litres per hour of water flow. The Husqvarna PW 460has been enhanced with a flexible, steel-reinforced high-pressure hose for a better product lifetime, ease of operation and easy handling.