Load Restraint and the Hire Industry – online panel discussion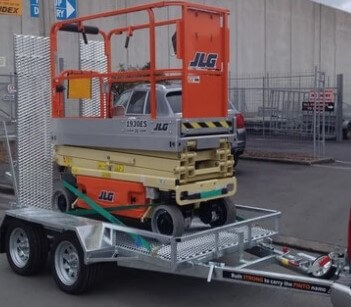 October is National Safe Work Month. During October each year, Safe Work Australia asks workers and employers across Australia to commit to safe and healthy workplaces for all Australians.
Join us for a panel discussion on load restraint in the hire industry.
Wednesday

20 October 2021

Load Restraint in the Hire Industry

Panel Discussion

Register Here
Restraining the load when transporting hire equipment in vehicles or trailers is vitally important in preventing injury to people or damage to equipment. The load should arrive at its destination intact and without damage.
During this panel discussion we will cover off loading and unloading equipment as well as arranging and restraining loads on vehicles. The focus of this discussion will be on smaller hire equipment being delivered by utility vehicles, light trucks, trailers and vans.
The security of your load, your life and the life of other road users relies on proper load restraint practices, come and hear what your peers in the industry have to say.
Panellists – James Oxenham (HRIA), Mark Whitfield (National Operations Manager – Orange Hire), Josh Hensby (Quality & Audit Manager / Safety & Operational Improvement – Kennards Hire), Sean Carlson (Engineering Manager – Engistics), Craig Palmer (Business Development Manager – Classic Hire and HRIA Board Member).
JOIN