SMC brand celebrates 25 years lighting up the industry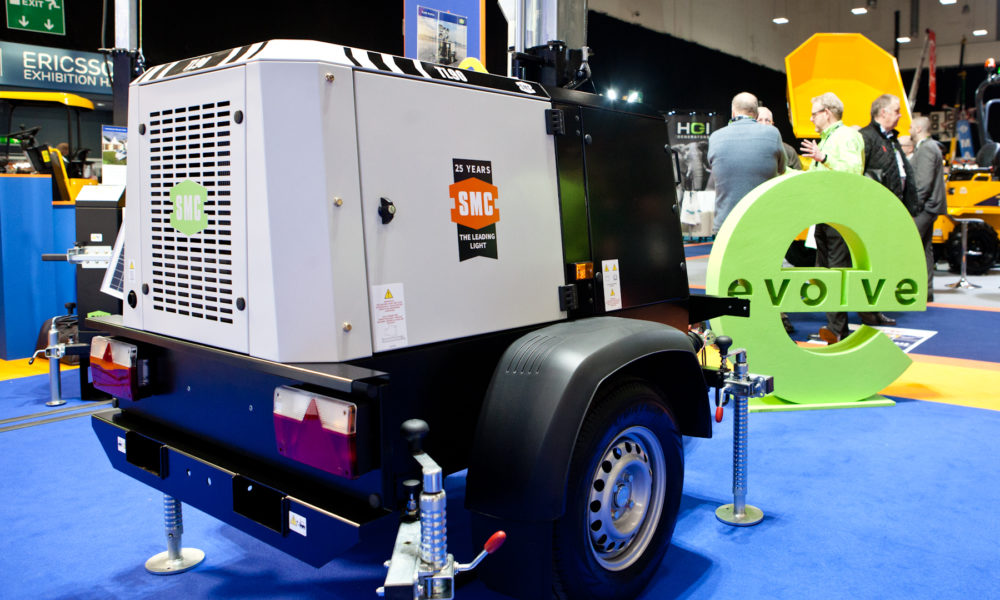 Mobile light manufacturer Morris Site Machinery is celebrating 25 years of its SMC brand, which it said was the first brand to market a British built solar lighting tower.
Morris Site Machinery bought Sandhurst Manufacturing Ltd (SMC) in 2010 which was producing just one lighting tower model at the time of acquisition – the SMC TL90 metal halide. Today the company now has over 25 variations of its lighting towers and the SMC brand has evolved so successfully it now accounts for over 60% of sales for Morris Site Machinery.
Its current model, the TL55 Solar, is sustainable, economical and environmentally friendly, offering 500 hours uninterrupted run time from the battery and indefinite lighting when including solar power.
Early in 2019 Morris Site Machinery launched its SMC TL90 Evolve lighting tower which has the functionality of the SMC TL90 but with a new ergonomic design, more compact appearance and three lamp head options.
"The SMC TL90 Evolve+ has six powerful lamp heads to make it our brightest LED lighting tower ever," Phil Winnington, International Business Director at Morris Site Machinery said.
Phil said Australia is an important market for its lighting towers with sales into Australia going from 25 units a year to over 200.
"There is little doubt the most important factors about the SMC range for the Australian market are about longevity, reliability and quality. Over the years, we have developed strong ties with key hirers here and together developed lighting models such as the SMC TL90 Extra Low Voltage tower to suit the exact criteria and stringent health and safety legislation," Phil said.
"One of the most rewarding parts of working with overseas customers is proving distance is no barrier to innovation and great working relationships. The ELV model was born through this close working practice and today there are more than 1,600 SMC lighting towers powering sites across that continent alone – and over 7,000 worldwide."
Key partner, Access Service Australia has locations in Brisbane, Sydney, Melbourne and Canberra and prepares SMC lighting towers for market along with sales, service, spares and repairs.
Access Service Australia's Phil Sharples said: "SMC lighting towers are quality products and sit well with our reputation for first-rate customer service and support. We were delighted to be chosen as preferred partner to work with a brand and business with such proven credentials and history."
"Overseas sales are an important focus for our business since we export to over 25 countries. With the sales pipeline ahead of us, we are increasing our production capacity through 2019 for SMC products. It is a positive demonstration of the success of the brand, its 25-year history and the opportunities we see for SMC ahead," Phil said.
"We are always looking to provide better lighting for longer at the best value for the customer. In the final analysis our customers tell us it is all about performance. And we pride ourselves on our brand promise – Built to Perform."
Morris Site Machinery is part of a fifth-generation family-run business group celebrating its 150th anniversary this year.
Visit: www.morrisandco.com