Portable constant water supply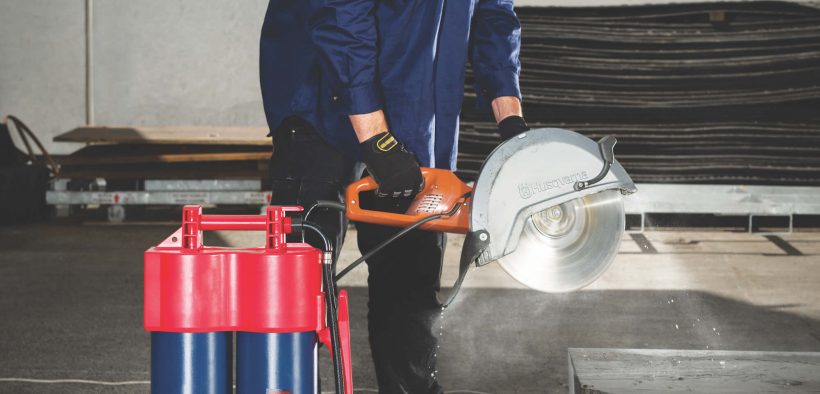 Makinex's Hose 2 Go constant pressure water supply unit is a dust suppression and blade cooling tool and portable water supply.
Working to help customers get as much out of their tools as possible, Makinex has found more than just work uses for the Hose 2 Go, Makinex General Manager, Paul Weaver said.
"Pairing the Hose 2 Go with other tools you are hiring out is a great up sell and we have found loads of ways your customers can use it on the weekend too," Paul said.
"The Hose 2 Go has a constant flow of water that allows you to supress the dust when cutting, core drilling and grinding concrete.
"It's different to every other product on the market because it provides a constant water flow without the use of a pump, battery or electronics," Paul said.
"Once the user has filled the unit from a tap it's ready to go, giving the user up to 30 minutes of constant flowing water.
"With rugged construction and 13.8 litre capacity the Hose 2 Go gives workers a reliable and easy to use dust suppression and blade cooling tool and portable water supply, which is easy to carry to and from the work site with two carrying positions.
"It also comes with a gun attachment for hosing down equipment at the end of the day.
"We also hear from our customers about the other ways they are using our tools – it can be anything from watering the garden to cleaning their kayaks and bikes when they get dusty over the weekend."
The Hose 2 Go is so simple:
No Pump which means greater reliability
No complicated electrics to breakdown
No battery to go flat and expensive replacements
No need to manually pump to get the water pressure you need
No need to drag hoses around the worksite, the Hose 2 Go is portable and weighs under 20kg when full.
Constant flowing water up to 9psi to keep your blades cool and prevent hard waring and costly blade replacement.
Easily kept in the back of your ute for whenever you need it, cleaning the kids at the beach, washing down your dusty bike, or watering the garden.
The Hose 2 Go is Australian designed.