Nishio Rent All invests in Fork Force Australia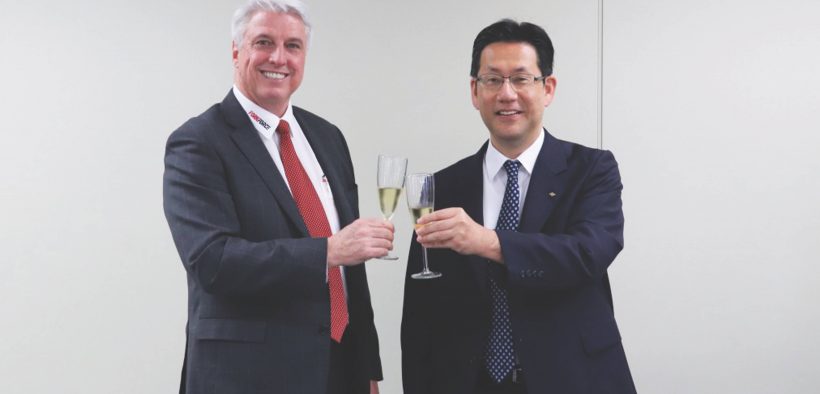 Fork Force Australia has entered into a partnership with Nishio Rent All Co, the ninth largest equipment rental company in the world.
Nishio, access equipment, construction equipment and forklifts supplier in Japan, Vietnam, Malaysia, Thailand, Singapore, Indonesia, China and Australia, has been operating for over 50 years and has a workforce of more than 3,400 staff across 400 branches.
Fork Force has been supplying forklifts throughout Australia since 1999 and has headquarters in Brisbane and branches in Melbourne and Toowoomba.
Fork Force Managing Director Steve Cunliffe said he recognised synergies between Fork Force and Nishio and the opportunities a partnership would present for operational growth.
"This agreement and long-term partnership between Fork Force and Nishio will allow us to continue to grow Fork Force operations throughout Australia and into South East Asia," Steve said.
Steve will continue as Managing Director and shareholder of Fork Force Australia.
President of Nishio, Masashi Nishio, said he was impressed with the Fork Force business strategy and the rapid growth of the Enforcer forklift throughout Australia.
Masashi is keen to support Fork Force to take the Enforcer to South East Asia.
Steve said the Nishio partnership would also give Fork Force access to a large supply of premium Japanese forklift brands.
"This is a very exciting time for Fork Force, its employees and customers and I look forward to continuing to grow the company throughout Australia and into South East Asia," he said.
The partnership between Nishio and Fork Force was expected to be formalised in early October 2017. It follows the 2016 partnership between Nishio Rent All and EWP rental company Skyreach.
Fork Force will officially open its new headquarters in Larapinta, Brisbane November this year.