Hire industry Young Professionals Network launches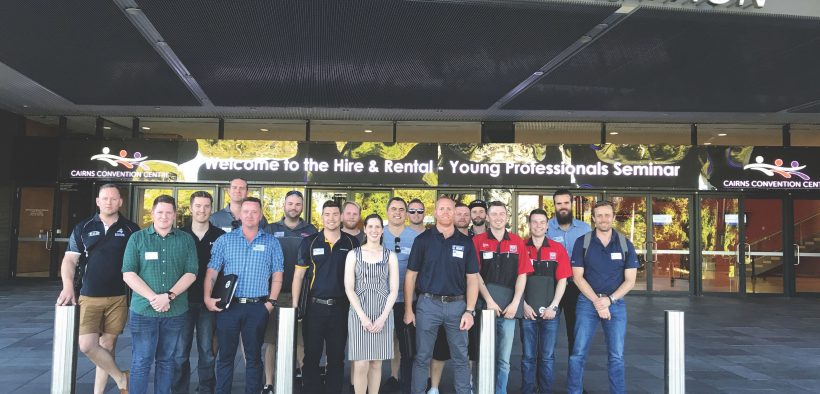 The HRIA's first Young Professional Conference took place 17-18 August 2017 at the Cairns Convention Centre providing an opportunity for attendees to share ideas, participate in workshops and learn from industry leaders.
HRIA CEO, James Oxenham said feedback from the event has been very positive.
"We will be sending out calls for nominations to the inaugural 'Young Professionals Network subcommittee' and look forward to working with this committee, once established, to develop initiatives and direction for our industry's young professionals,"
James said.
James made special note to thank to the inaugural conference's presenters/mentors that included: Brad Lawrence (Genie Australia), Tony Crane (Petro Hire) and Scott Wallis (Toro Australia).
"It is inspiring to see our industry's suppliers and leaders providing invaluable input from their wealth of industry knowledge to our future industry leaders. The HRIA warmly congratulates our inaugural mentors for their time and attention during the first Young Professionals Network conference,"
James said.
"The HRIA encourages business owners and managers to support this industry initiative. For every hire industry member out there who can identify 'up and coming' future leaders within their organisation, the Young Professionals Network is a great resource for them to meet like-minded, driven professionals to develop their careers and help form the future of this industry.
"The Network is an opportunity for tomorrow's hire industry leaders to come together, learn from industry experts and build their knowledge and skills applicable to the hire industry."
For enquiries about this initiative email: lisabrandsen@hireandrental.com.au or contact the National Office on: 02 9998 2255.