Crommelins compact compactor compels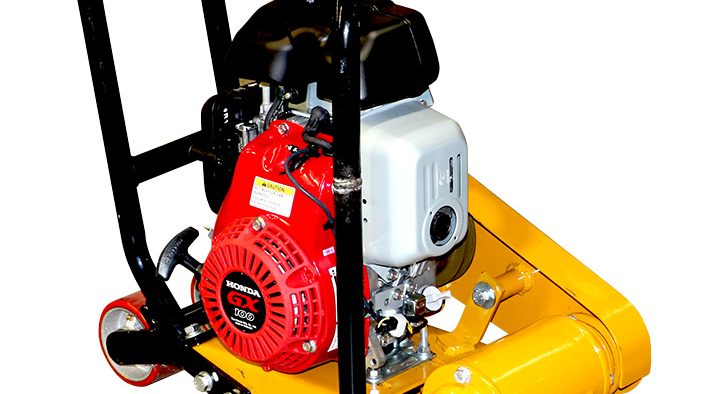 Featuring a lifting bar and two solid-type wheels, Crommelins newest compactor model is the 45kg CC40H plate compactor.
"Folding to 750 x 310 x 720mm it will fit in the smallest of spaces," Crommelins New Products Manager Kevin Kitchen said.
"Every week, we review our products and discuss what customers might need. When we came to discuss our compactors, we spoke about improvements and noticed an opportunity. We then developed a concept and now we're in full production," Kevin said.
"With a plate size of 480 x 240mm it will fit in the foundation trenches for housing. The machine will travel 20m to 30m per minute at a frequency of 5400vpm using a front mounted exciter.
The unit is assembled and tested at Crommelins Western Australian manufacturing department and comes with a two year manufacturer's warranty.
Crommelins prides itself on its award-winning Australia wide support and service network, Kevin said.
Contact: 1300 650 659 or visit: www.crommelins.com.au