United Rentals awards Skyjack Supplier of the Year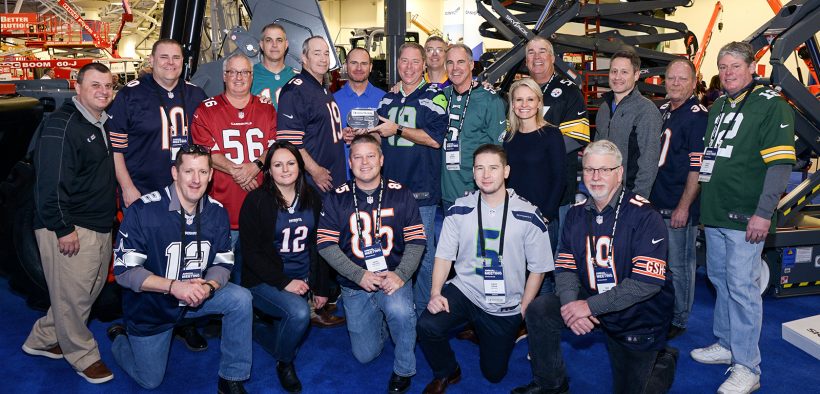 United Rentals awarded Skyjack with a Supplier of the Year Award at its annual supplier show during the first week of January in Canada.
Skyjack and United Rentals have been working to maximise job site productivity and Project Uptime for end users since United Rentals inception in 1997
"Skyjack has been an extraordinary partner to United Rentals since 1997," TJ Mahoney, Vice President of Supply Chain at United Rentals said.
"They go above and beyond expectations and delivery quality products and service."
"Our team at Skyjack understands the importance of helping our customers meet their business goals, so we are so humbled to receive an award from a company with such a large array of equipment and suppliers," George Fitchett, Senior Vice President of National Accounts for Skyjack said.
"This award is truly a reflection of the hard work completed by a lot of people. I know a lot goes on behind the scenes and this award shows our entire team that our collective work, helping our customers achieve their goals, is appreciated."
The two industry leaders share similar values by showcasing commitments to safety, leading by example, and using innovation to better serve their customers.
"Skyjack places a high value on relationships with our customers and we are very grateful for the privilege of earning this award," Brad Boehler, President at Skyjack said.
Visit: www.skyjack.com