Snorkel narrow compact rough terrain scissors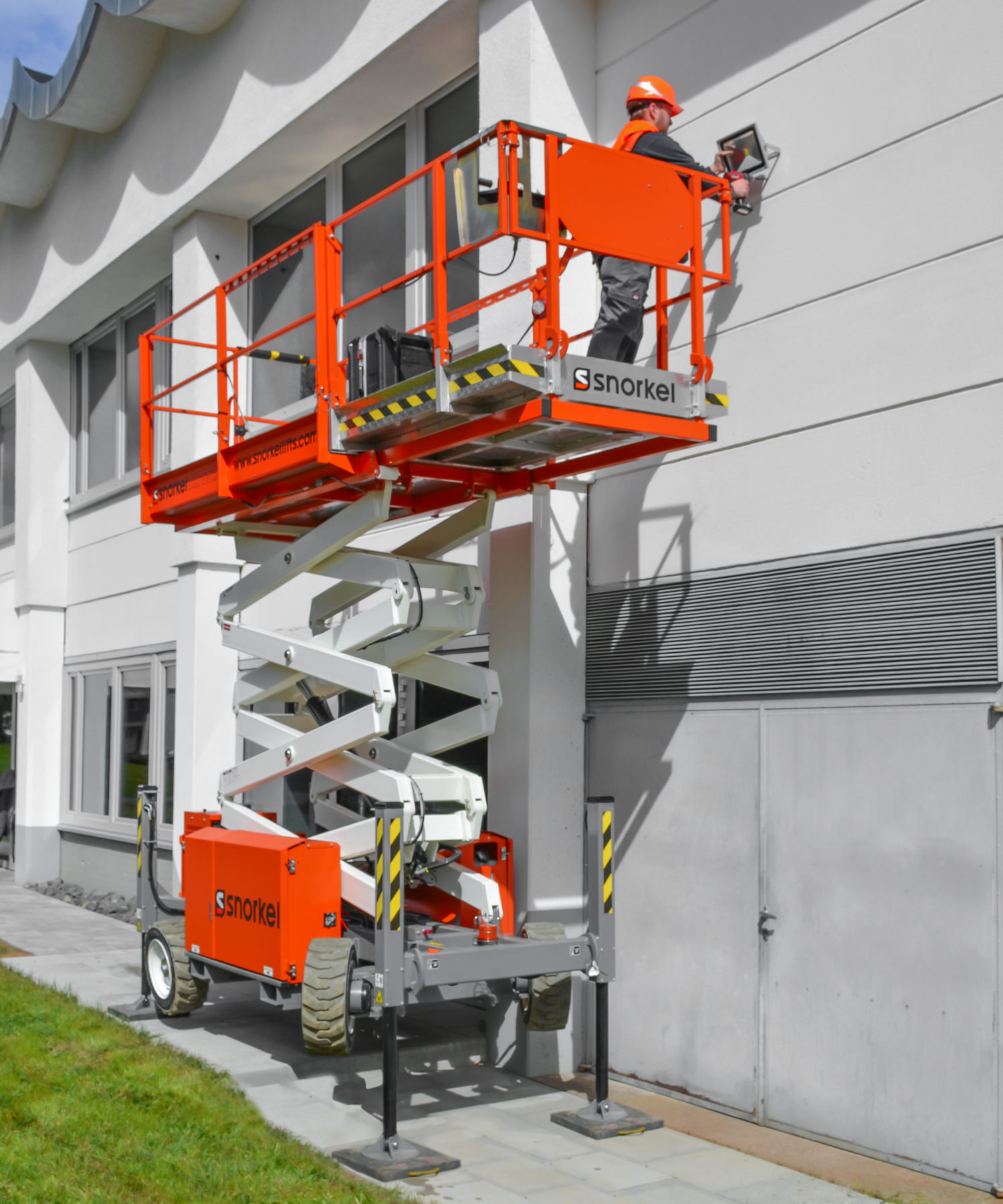 Two new narrow compact rough terrain scissor lift models added to the Snorkel range are ideal for working in confined spaces with rough terrain or uneven ground conditions.
The Snorkel S2755RT delivers a maximum working height of 32ft 4in (10.1m) and a platform capacity of 661lbs (300kg) from a chassis that is 4ft 9in (1.45m) wide. In the same narrow width, Snorkel also now offers the S2255RT, a smaller version with a maximum working height of 27ft 3in (8.5m) and a lift capacity of 926lbs (420kg).
Sharing features with Snorkel's existing line of compact rough terrain scissor lifts, the Snorkel S2270RT, Snorkel S3370RT and Snorkel S3970RT, include a large roll-out deck extension, non-marking tires, automatic self-levelling stabilisers, an oscillating axle and four wheel drive as standard.
All five models are sold with a Kubota diesel engine, but are also available with bi-energy power source, which provides the option to run the lift on either the diesel engine, or on 24V battery power. This gives flexibility on the jobsite, permitting the same lift to be used outdoors on rough terrain on diesel power, and indoors with zero emissions on battery power.
Predominantly sold in Australasia, the Snorkel S2255RT and S2755RT compact scissor lifts are a proven product from Snorkel's facility in Levin, New Zealand. Their narrow width and high lift capacity and rough terrain performance, are seeing the lifts gain popularity globally, particularly since their low overall weight means they can be easily towed by light commercial vehicles in many countries.
The Snorkel S2255RT weighs just 5,313lbs (2,410kg) and the Snorkel S2755RT weighs 6,062lbs (2,570kg).
Backed by Snorkel's two-year parts and labor and five-year structural warranty, both models are in production and available to order.
Visit: www.snorkellifts.com