New Versalift models to make these EWPs twice as popular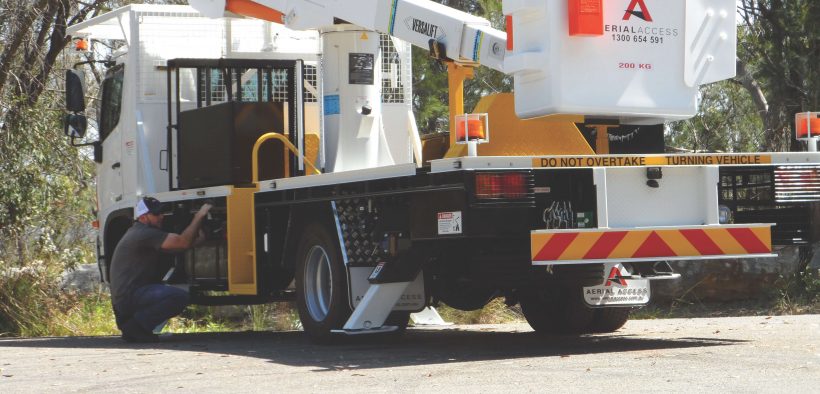 [Australian distributor of Versalift EWPs and insulated EWP suppliers, Aerial Access Australia has introduced new model VST52I, the big brother to the popular VST40I.[/vc_column_text]
The VST52I has a working height reach of up to 16.9m but can still be fitted to the same size cab chassis as its little brother (min GVM 12T).
With two sets of stabilisers for extra stability, both the VST40I and VST52I are popular with vegetation management and Aerial Access said it has already secured good orders.
"Also the VST40I (working height 13.8m) is now available with a two man bucket capacity – SWL 200kg. This upgrade has been mainly introduced to cater for the power/ telecommunication and street lighting market where two people are more likely to be needed to carry out the works," Michelle Cave, Marketing and Sales Co-ordinator for Aerial Access said.
"Plus, the VST5000I (with a working height of 16.7m) now offers a 340kg bucket capacity," he said.
"We welcome the introduction of the VST7500I with a working height of 25m and insulation up to 132kV.
Aerial Access Australia invites enquiries for special configurations or specific needs,"Michelle said.
Contact: 1300 654 591 or visit: www.aerialaccess.com.au