Kennards Hire expands branch network in Western Australia and Northern Territory
Kennards Hire is expanding its branch network in the northwest of Australia with three new branches joining the business across Western Australia and the Northern Territory.
Having recently acquired CAPS Hire, the Kennards Hire network has seen new branches open up in Broome and Kununurra in Western Australia. In the Northern Territory, the acquisition has enabled the business to consolidate branch operations, closing its current branch in Winnellie and moving into the newly acquired site.
The newly branded Kennards Hire branches have been fitted out with specialist equipment designed to suit the unique industries in these regional areas. The breadth of product now available in-branch will go a long way to supporting the equipment needs of the mining and agriculture industries both locally and regionally – as well as their traditional DIY customers, Tony Symons, General Manager of Kennards Hire Western Australia and Northern Territory, said.
"It's a great opportunity for Kennards Hire to be joining these communities since we're able to benefit locals while filling the gap in the market for these areas," Tony said.
"By utilising Kennards Hire's broad network, customers will now have access to a wider range of both traditional and industrial-grade equipment."
"The real story is in all of our new locations, we are tweaking our capability and service offering to meet the unique market needs. For instance, Broome has a far less focus on mining than Kununurra, so we will bring many of our traditional equipment products to town," Tony said.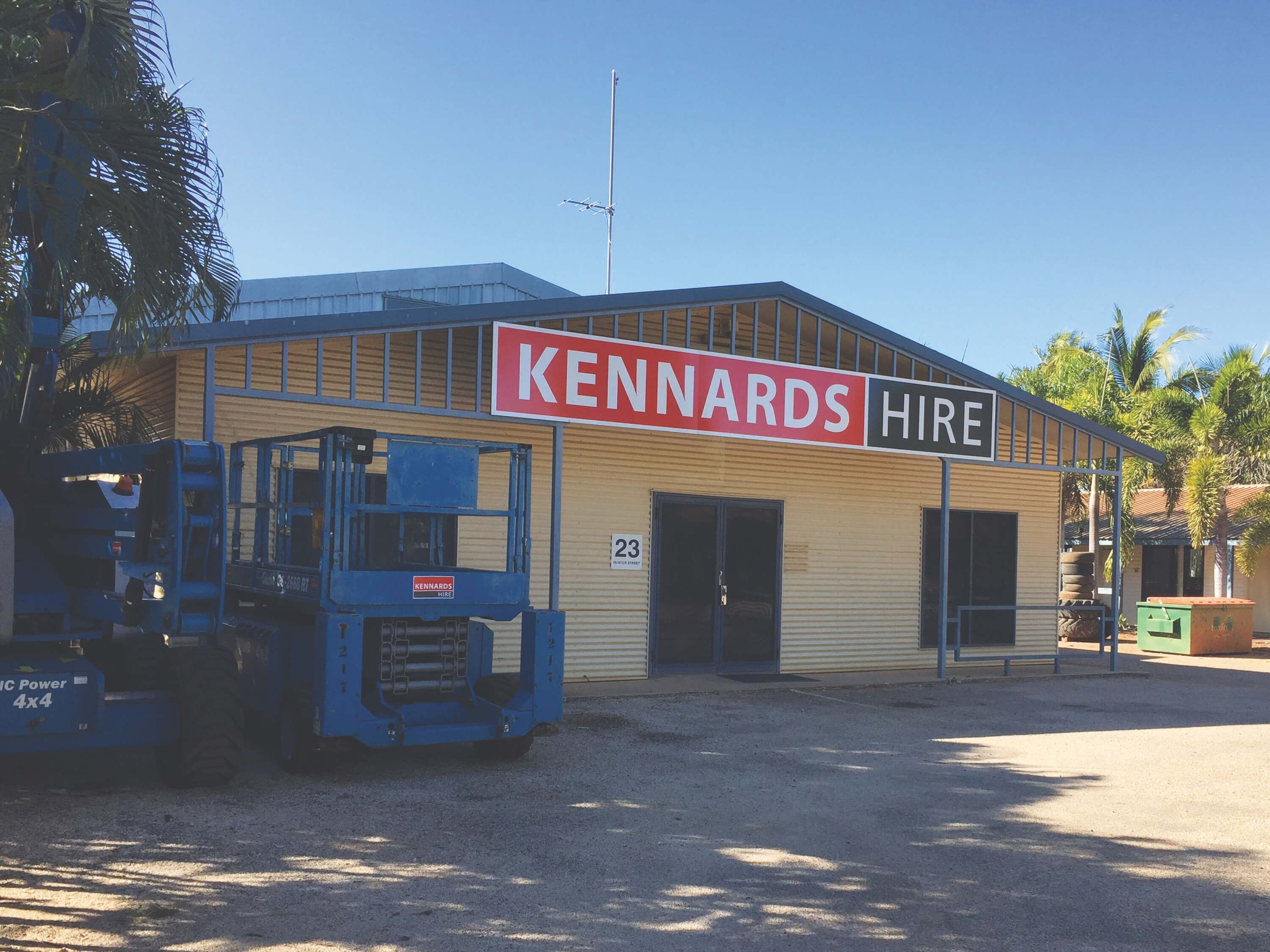 Like Kennards Hire, CAPS Hire was Australian-owned with extensive experience in both short-term and long-term equipment hire. True to its values, Kennards Hire will reinvest in these local communities, retaining expert staff from the acquisition putting to use their knowledge and excellent customer relationships.  They are also encouraging current employees to look at relocation opportunities that will see their skills grow and have them experience a different part of the country.
In addition to the CAPS Hire acquisition, a new Kennards Hire branch in Port Hedland opened in September, complementing its expanding branch network and providing new service and specialist product offerings for customers in these regions.
The CAPS Hire branches changed ownership at the end of July and were rebranded as Kennards Hire in early August.
Visit: www.kennards.com.au