1300TempFence named General Hire Supplier of the Year at HIRE22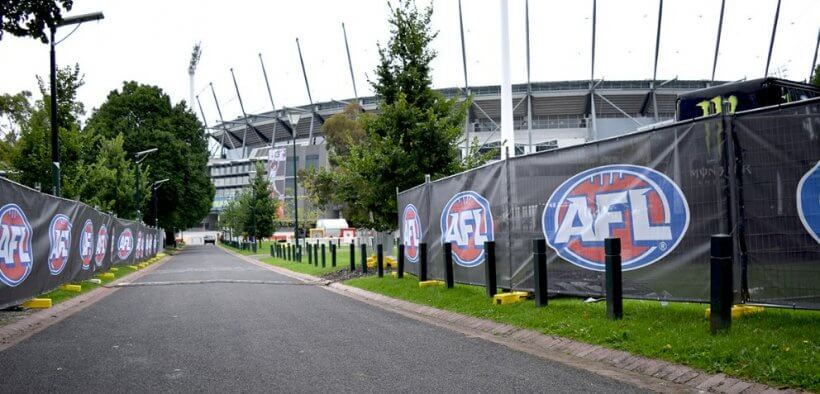 Hire and Rental Industry Association members voted 1300TempFence Supplier of the Year in the General Division. The win was announced at the HIRE22 Awards Gala Dinner on May 26 in front of an audience of 400 HRIA members at HIRE22.
The secure temporary fencing hire and sales company supplies barriers for use at infrastructure and construction sites, events, sports, concerts, festivals and at other public and private locations. They are in 21 locations around Australia.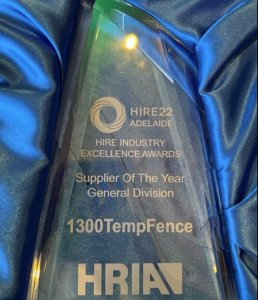 The HRIA Supplier of the Year is an award with four categories – General Hire, Software/Service Provider (won by Point of Rental), Events (won by HTS TENTIQ),  and Access (won by Haulotte Australia). Nominees are selected by HRIA members who then vote for their choice of businesses that have performed exceptionally well in each division.
Find out more about 1300TempFence here.
Australia's hire and rental industry was valued at $8.5 billion by data analyst IbisWorld in their 2019 Industry Report. The majority of the country's hire companies provide rental equipment to the construction industry with the remainder supplying, in descending order, the sectors of infrastructure, home DIY, major events and parties.
Read the 2021 Hire & Rental Industry Sentiment Benchmark summary compiled from HRIA member survey results here. Visit the HRIA news page for the latest industry updates.
For a full list of the Hire Industry Excellence Awards, visit www.hria.com.au