United Rentals resumes acquisition activity with $1.3 billion deal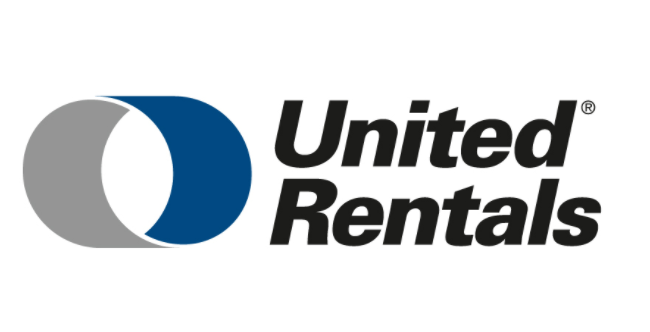 Mergers and acquisitions activity looks set for a new surge since United Rentals completed two deals last week, including a $1 billion (USD) definitive agreement to acquire General Finance Corp., a provider of mobile storage and modular office space, on April 15; and Franklin Equipment, a regional provider of equipment rentals, with 20 locations in the US Midwest and southeast on April 14.
"We're confident the time is right to reengage in mergers and acquisitions with this highly strategic combination, as our end markets recover from the challenges of 2020," said Matthew Flannery, United Rentals president and CEO.
"It's exciting to see capital that has been sitting on the sidelines put back to work. 2020 was a quiet year for mergers and acquisitions due to an abundance of caution, but the stock at public rental companies like United Rentals and Sunbelt (Ashtead) are at record highs. They need to put this capital to work," said Josh Nickell, American Rental Association (ARA) vice president, equipment segment.
The beginning of another boom
"With the infrastructure bill looming and the pandemic lessening, I expect the equipment rental industry to do very well. With global equipment supply constrained, I think this is the beginning of another boom in acquisitions for the rental industry. It is one of the fastest and most effective ways for them to grow in this environment," Nickell said.
"Today, we welcomed over 300 new members to Team United with our acquisition of Franklin Equipment. This transaction expands our presence in key markets for our general rentals business, with an experienced team that shares our pride in delivering superior customer service," Flannery said.
United Rentals will acquire General Finance for $19 per share in cash, representing a total enterprise value of approximately $996 million, including the assumption of $400 million of net debt.
General Finance, which owns Royal Wolf in Australia and New Zealand, has a network of 106 branches and more than 900 employees. The company serves diverse end markets, including construction, commercial, industrial, retail, transportation, petrochemical, consumer, natural resources, governmental and education.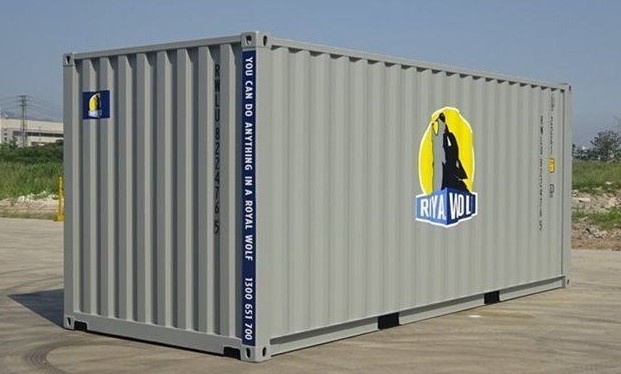 As of Dec. 31, 2020, on a trailing 12-month basis, General Finance generated $94 million of adjusted EBITDA on $346 million of total revenue, translating to a 27.2 percent adjusted EBITDA margin. As of March 31, 2021, General Finance's rental fleet consisted of approximately 100,000 units at an original cost of approximately $639 million.
The boards of directors of United Rentals and General Finance unanimously approved the transaction, which is subject to customary closing conditions, including the expiration or early termination of the waiting period under the Hart-Scott-Rodino Antitrust Improvements Act of 1976 and other regulatory approvals. United Rentals intends to commence a tender offer by April 26, 2021, to acquire all the outstanding shares of GFN common stock for $19 per share in cash.
The transaction is expected to close in the second quarter of 2021. The company plans to update its 2021 financial outlook to reflect the combined operations following the completion of the transaction.
United Rentals also listed the strategic rationale for the deal in its press release, including:
General Finance's positioning as a leader in the North American sector for mobile storage and office solutions strongly complements United Rentals' leading positions in general construction and industrial rentals and specialty rentals. This will further differentiate the company through its ability to deliver value as a one-stop-shop for customers.
General Finance operates in 52 of the top 100 metropolitan statistical areas (MSAs) in North America served by United Rentals locations, which will create immediate cross-sell opportunities. United Rentals will have the ability to introduce mobile storage and modular office solutions in its MSAs currently not served by General Finance.
General Finance's mobile storage and office business in Australia and New Zealand will give United Rentals entry into these geographies with an established platform run by a seasoned management team, and with a strong growth strategy already in place.
Approximately 900 General Finance employees will bring a wealth of experience to United Rentals in the combination. They will benefit from industry-leading technology, state-of-the-art training and safety programs and other resources, and have greater opportunities for career development within the larger company.
United Rentals is targeting $65 million of total revenue synergies in the first three years post-close and expects to realize a $17 million benefit to adjusted EBITDA by the end of year two from cost synergies achieved through the integration, including operational efficiencies and a reduction in corporate overhead. The transaction is not conditioned on financing. United Rentals expects to use a combination of cash and existing capacity under its ABL facility to fund the transaction and related expenses.
"Our combination with United Rentals — the industry leader in equipment rentals — is a strong outcome for everyone involved. Our customers will benefit from United's extensive solutions and geographic footprint, and our employees will have new opportunities as part of the largest rental team in the world," said Jody Miller, CEO, General Finance.