The missing link for your fleet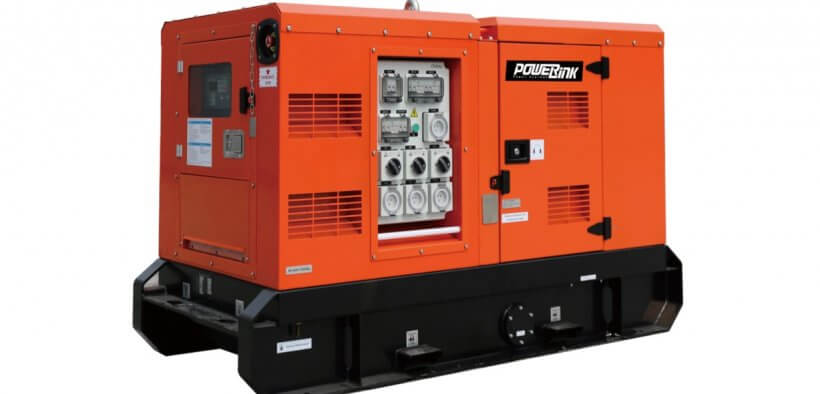 If you are looking to add some new gensets to your rental fleet then consider HRIA member, PowerLink Rental Diesel Generators.
As a leading manufacturer of power generation equipment, PowerLink understands that you want a tough diesel generator that will perform on every job. The genset needs to be a workhorse – reliable but also easy to maintain and ready for the next job.
PowerLink Rental Diesel Generators, with a power range of 10kVA to 1250kVA, are developed specifically for rental business. These generators are equipped with first tier branded engines and alternators and comply with local AS standards making them the best choice for the broad range of rental applications.
Since the first PowerLink rental diesel generator came into service in 2011, there are hundreds PowerLink Rental Diesel Generators supplied to industry throughout Australia. Many of the generators supplied in the early days are still in service, a testament to the quality and performance of the product.
PowerLink's rental series are designed to the highest safety standards and take into consideration the various applications and environments where the generator might operate. The rigid and strong structure of these generators means they can work in Australia's harshest environments. Internally, the generators are designed to be environmentally friendly and comply with international emissions standards.
Simplicity is key when considering a diesel generator for your fleet making PowerLink's Rental Diesel Generators the best choice. Equipped with a smart control panel, these generators feature a push start operation that allow your clients to start the generator and get to work. Not only are they easy to operate, but they are also easy to transport, making pickup and return a breeze.
If there are any issues with your PowerLink rental diesel generator, help is only a call away. PowerLink has a nationwide service network to assist you and your clients with any irregularities that may occur, no matter where you are located. In addition to this, PowerLink has a comprehensive range of spare parts available for quick delivery to ensure you are back up and running in no time.
A  PowerLink Rental Diesel Generator is the best option for your rental fleet.
For more information please email us at info@powerlinkworld.com.au and we will direct you to one of our friendly distributors to help.