Telescopic Handler Association celebrates 10 year anniversary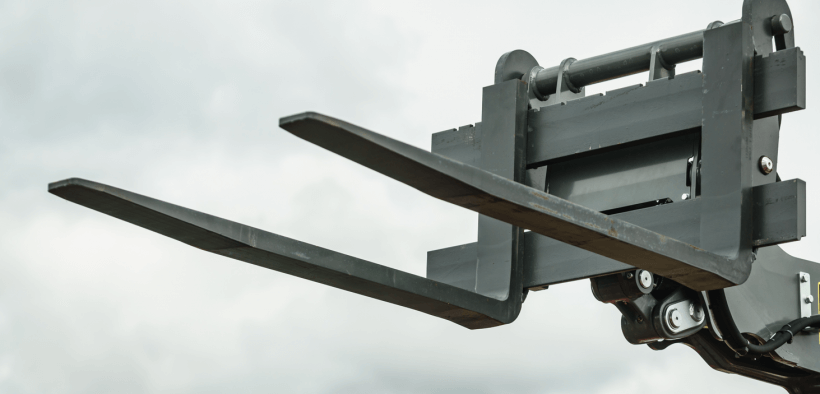 February 2022 marks ten years since the formation of the Telescopic Handler Association of Australia (TSHA).
In 2012, the organisation was developed from a professional committee within the Elevating Work Platform Association (EWPA), into a separate division. At that time, the practice of using attachments with telescopic handlers, originally designed as variable reach forklifts, was enabling their use in non-traditional applications.
"Convening the TSHA was a world first," said TSHA CEO James Oxenham.
"The committee had recognised the potential for safety risks as the equipment's versatility led to its use in ways outside of those originally intended in the 1990s when first launched. There was a good case for formalising and unifying education about compliance, safety and maintenance."
Today, the TSHA provides accredited safety documentation, produces instructional videos, professional guides, and offers Gold Card training. Its members receive business support, networking opportunities and industry representation to government.
"Since the training was updated in 2014, more than 14,000 Gold Cards have been issued by the TSHA for use in construction, manufacturing, agriculture, transport, warehousing, infrastructure, earthworks, waste and recycling," said James Oxenham "and we have 60 trainers available nationally to train operators."
Collaboration with associations such as the Queensland and Victorian Farmers' Federations has contributed to the TSHA's growth and reputation and as a result, both organisations have produced excellent guidance on the safe use of telehandlers in the agricultural sector.
The agriculture industry also reached out to the TSHA when they faced issues with regulator's training requirements. The TSHA worked closely with the Victorian Farmers Federation to highlight training issues and provide solutions for WorkSafe Victoria to consider. The process is ongoing and the TSHA is hopeful a workable solution that provides industry specific training will be the outcome of their consultation with the Regulators later this year.
A major milestone for the TSHA was the production of its Good Practice Guide.  Freely available online, this is the most comprehensive guidance the Association has produced.  The Good Practice Guide helps users of telehandlers quickly reference the latest information available relating to legislation, safe work practice, planning work, machine design, transportation, fixed and freely suspended loads, maintenance and training.
"Today, the TSHA is Australia's primary resource centre for lifting and materials handling information, and a dependable niche educator for improving safety and productivity within the many industries that depend on using these highly versatile machines," said TSHA President, Stuart Walker.
"We remain committed to representing members' interests in the pursuit of a self-regulated industry for telescopic handlers with a focus on safety through education and defining effective formal standards that help prevent injuries and maximise productivity."
In 2022 we look forward to expanding the reach of the TSHA, further clarifying training and licencing requirements and ongoing consultation with industry stakeholders.
For more information, visit www.tsha.com.au