Probuild collapse renews HRIA push for law change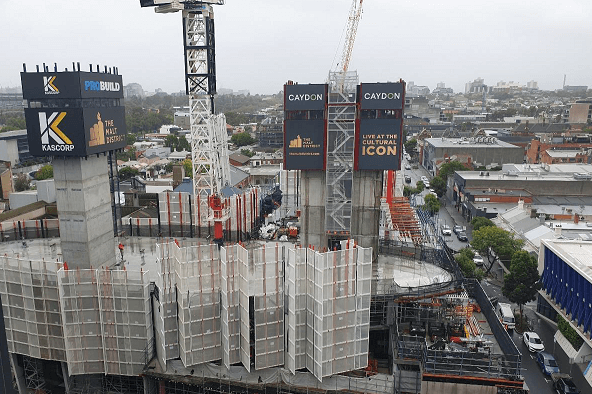 Hire and Rental Industry Association CEO James Oxenham has restated the urgency for the Federal Government to act to protect the industry when construction companies fail while in possession of rental equipment, by amending the Personal Properties Securities Act.
Hire companies risk substantial financial loss in the wake of construction sector company closures like Probuild's because of the present structure of a 'draconian' legality that lets liquidators seize rental machinery as assets during dissolution of a business. The Personal Properties Securities Act (2009) defines leased equipment as 'security interests', which links them as property in the case of a liquidation.
Lobbying timeline
In 2012, the HRIA formed a taskforce made up of experienced association members to put the case for change to the government. Some victories followed their early lobbying, including the clause of 'indefinite hire' being removed and replaced with clauses for hire durations that represented acceptable time periods.
In 2017, the group was successful in having significant changes made to the PPSA. The welcome adjustments included cutting back the scope of the 'PPS lease' definition and greatly reduce the kinds of hires that can be deemed to be 'security interests' by falling into that definition.
"A simple amendment to the PPSA, rather than a law change, is all that's required to resolve the remaining potentially risky issues for the hire industry and give rental companies peace of mind when doing business with large construction companies," said James.
Action requested
Following today's announcement from Deloitte about Probuild, James wrote to Senators Perin Davey and Amanda Stoker, whose portfolio includes the PPSA.
His correspondence follows up the HRIA's request on 11 February this year for an update on progress to the PPSA, after a personal meeting held in Canberra in March 2021 when the HRIA taskforce presented a solution to Senator Stoker that would alter the PPSA to end the adverse impacts of the law on hire companies.
"As you will have seen, the collapse of Probuild has put millions of dollars of hired equipment at risk because the PPS Regulation we re-worked for Senator Stoker has not been amended," James wrote.
"The hire industry is extremely concerned that if the Regulation is not amended soon, more equipment will be lost to the liquidators and the banks, which we are about to see with Probuild going into liquidation."
Most HRIA members who use short-term hire contracts will operate outside the PPSA. However, the legislation will catch all hires over two years and any hire or similar arrangement which is in substance functioning as a security, such as a rent-to-buy or deferred purchase agreement. The Act will still apply to finance leases in some cases.
Probuild is reported to be one of 18 construction companies in the WBHO Australia Group now under administration.
Further details about the PPSA appear on the HRIA website.
Images: @ProbuildAust via Twitter