Safe work month; 1st – 31st October 2020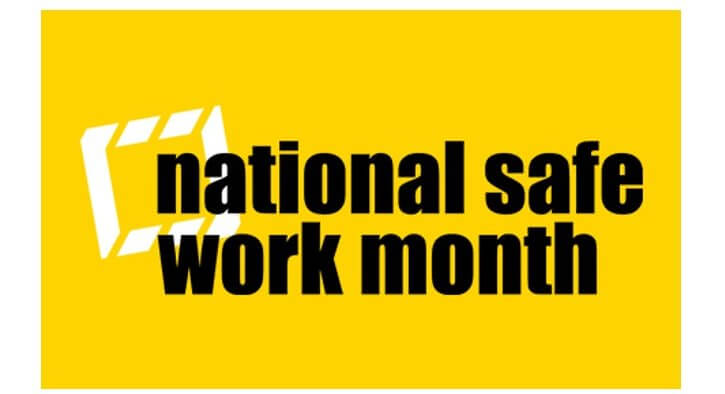 The HRIA, EWPA and TSHA strongly supports initiatives throughout Australia to recognise Safe Work Month every October.
No one should be unsafe at work and no injury or death is acceptable. That is why each October, businesses, employers and workers across Australia join together and commit to building safe and healthy workplaces for all Australians.
Working together for health and safety this October
This year's theme, Work Health and Safety through COVID-19, acknowledges and reflects the wide-reaching impacts of COVID-19 on Australian businesses, employers and workers.
Workplaces have had to quickly adapt their practices and procedures to reduce the WHS risks arising from COVID-19 and to manage the psychological effects of the pandemic on workers.
The National Safe Work Month theme highlights the WHS challenges, as well as the positive outcomes brought on by the pandemic and the significant role WHS plays in keeping workers safe and preventing the spread of COVID-19.
Member Webinars
The HRIA, EWPA and TSHA are at the forefront of best practice and safety. COVID-19 has changed everything, however we are strong believers in continuing with business-as-usual activities, particularly those that will assist in ensuring our industry remains strong once we get through this period of uncertainty. And even more so when it has to do with safety.
To kick off Safe Work Month we are holding a webinar – Reducing accidents in your hire operation – where we will have a panel of presenters outlining how you can minimise the risks of accidents in your hire operation.
We will then also wrap up the month with a webinar covering off Secondary guarding systems for MEWPs.
Registration links for both webinars can be found below.
Reducing accidents in your hire operation – Thursday 1st October 2020
Andrew Delahunt Director of Resources – EWPA
Secondary guarding systems for MEWPs – Thursday 29 October 2020
Andrew Delahunt Director of Resources – EWPA
Other National Safe Work Month Tools and Information
Safe Work Australia as well as the state bodies all have tools and information as well as online educational content being presented during National Safe Work Month.
To make it easy for members we have consolidated all the links – see below for links to each state:
Safe Work Australia
Queensland
Victoria
NSW
ACT
South Australia
NT – details pending
Western Australia
Tasmania
Mental Health
Coinciding with safe work month is World Mental Health Day which is held annually on October 10. Mental Health Week also runs from October 10 – 18. Mental Health week promotes the importance of mental health and wellbeing and aims to reduce the stigma associated with mental illness.
In addition to the links above, some of which include mental health focused resources and information, below are some additional links for support and information on World Mental Health Day and Mental Health Week.
Mental Health Australia
Mental Health Month
Queensland Mental Health Week
WA Mental Health Week
Mental Health Council of Tasmania