Portable first-aid storage built for tough conditions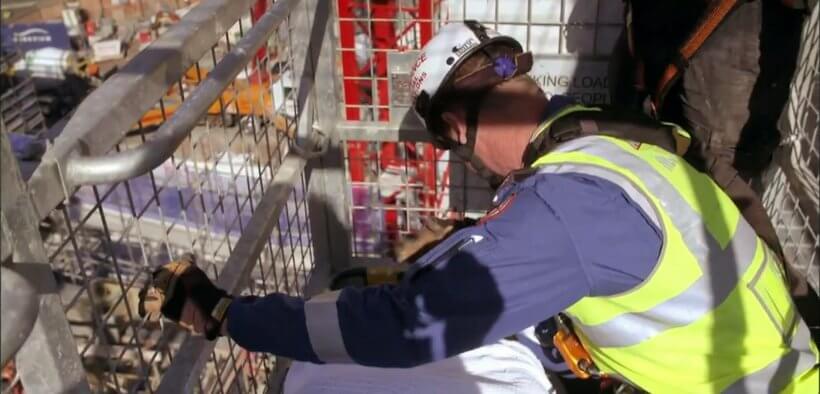 We hear it all the time, but safe work practices are critical to ensure a safe work environment.  By identifying hazards, procedures can be developed to eliminate or minimise risks.
In high-risk work environments such as construction and mining, there is an even greater need to continually improve process and procedures. Even with the best plans in place, accidents happen and must be planned for.
Many of these sites require secure first aid storage designed to suit a harsh environment, big enough to fit all necessary equipment and giving complete manoeuvrability to relocate it where needed.  Even if that location is underground.
East West Engineering has a new first-aid solution in its range that's ideal for rugged worksites.
"The BJL16-FA First Aid Storage Station is a certified lifting cabinet that can be fitted out for first aid applications with a first aid kit, folding stretcher, fire extinguisher or space box on request or stock it yourself using existing equipment," said Craig Gilmour, general manager at East West Engineering.  "Alternatively, a specialist first aid advisory service can help assess your requirements and regularly restock."
The unit is a heavy-duty steel construction with weather and dust proof seals to protect and keep first aid supplies and equipment sterile and dry, making it suitable for use above or underground.
"When deciding on first aid measures to be implemented at your worksite, there's no one-size-fits-all," said Craig. "A site risk assessment must be performed which includes understanding the types of work conducted, hazards, site size and location. This operational information assists the identification of what first aid equipment is needed, its location and the number of trained staff is required.
"Construction and mining sites must not only consider common workplace hazards, their associated illnesses and injuries, but also site constraints including access, security and storage conditions that may affect or delay immediate treatment."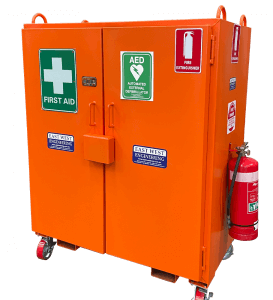 Fitted with crane lugs, fork pockets and supplied with a wheel kit, the first aid storage cabinet can be lifted, transported and relocated easily onsite by crane, forklift or manually wheeled, allowing complete manoeuvrability.
It has three adjustable shelves, a dual locking mechanism and double doors to secure the contents against theft when the worksite is closed or whilst in transport to a new site.
See the full product details here.