High achievement by SA wedding hire business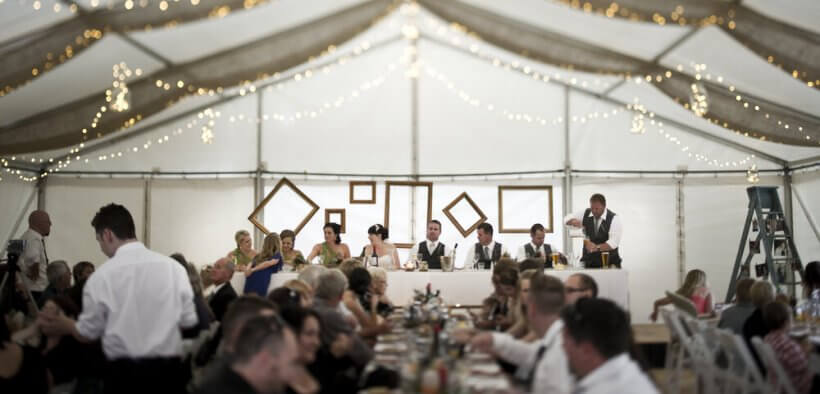 South Australian company Mid North Party Hire placed in the top three at the 2022 ABIA Wedding Hire awards in the Designer of Dreams category.
The Australian Bridal Industry Academy's annual awards recognises the most trusted and top wedding vendors in the country. To qualify as a finalist, businesses must achieve a minimum customer satisfaction rating above 95 per cent.
The National Designer of Dreams category represents the highest achievement in Australia's wedding industry. Nominees must have achieved an average customer satisfaction rate of above 98 per cent and have been nominated for four consecutive years.
"We may not have taken out the win for ABIA Wedding Hire but to be recognised as one of the top three in Australia as rated by our wedding clients is an absolute win for us and our team," said Mid North Party Hire owner Kym Schultz. "Thanks to our couples for putting our business forward as one of Australia's most trusted wedding businesses."
In 2019, Mid North Party Hire won the ABIA Bride's Choice Award. As well as supplying weddings, the business provides products and event styling for major field days and other occasions in the Clare Valley region and beyond the SA border.
ABIA wedding statistics
HRIA members supplying the wedding market will be interested in the ABIA's latest research comparing first-quarter 2022 and 2019 spending on nuptials in Australia.
They report that this year, the average national wedding spend is $35,558, up from $33,488 in 2019. The average number of guests is now 86, down from 105 three years ago. Read the full story here.
The HRIA congratulates Kym and her team at Mid North Party Hire for their excellent achievement as a provider of wedding day dreams, and wish them all the best for a prosperous year ahead.
The HRIA would like to share your business achievements and those of your team, with our members on this website or in our quarterly Hire & Rental News magazine. Send your stories to editorial@hria.com.au.
Image credit: https://www.midnorthpartyhire.com.au/gallery