Photo of the Year winners announced
It been a year from hell. Or something from a dystopian sci-fi movie at least.
Some weeks ago, we invited members from the HRIA, EWPA and TSHA to submit pictures to the 2020 photo competition; perhaps giving us a chance to look back in years to come, on what a truly unusual year this has been.
Across our three categories, we received 97 image submissions.
HRIA General winner
And so here is the winner of the HRIA General Equipment Category. This is what the panel of judges has deemed "most reflective of 2020". It says so much about the year; visually, metaphorically. But what they liked most about it were some of the the words that came with it's explanation. It read: "it will pass over eventually and the sky will again turn to blue".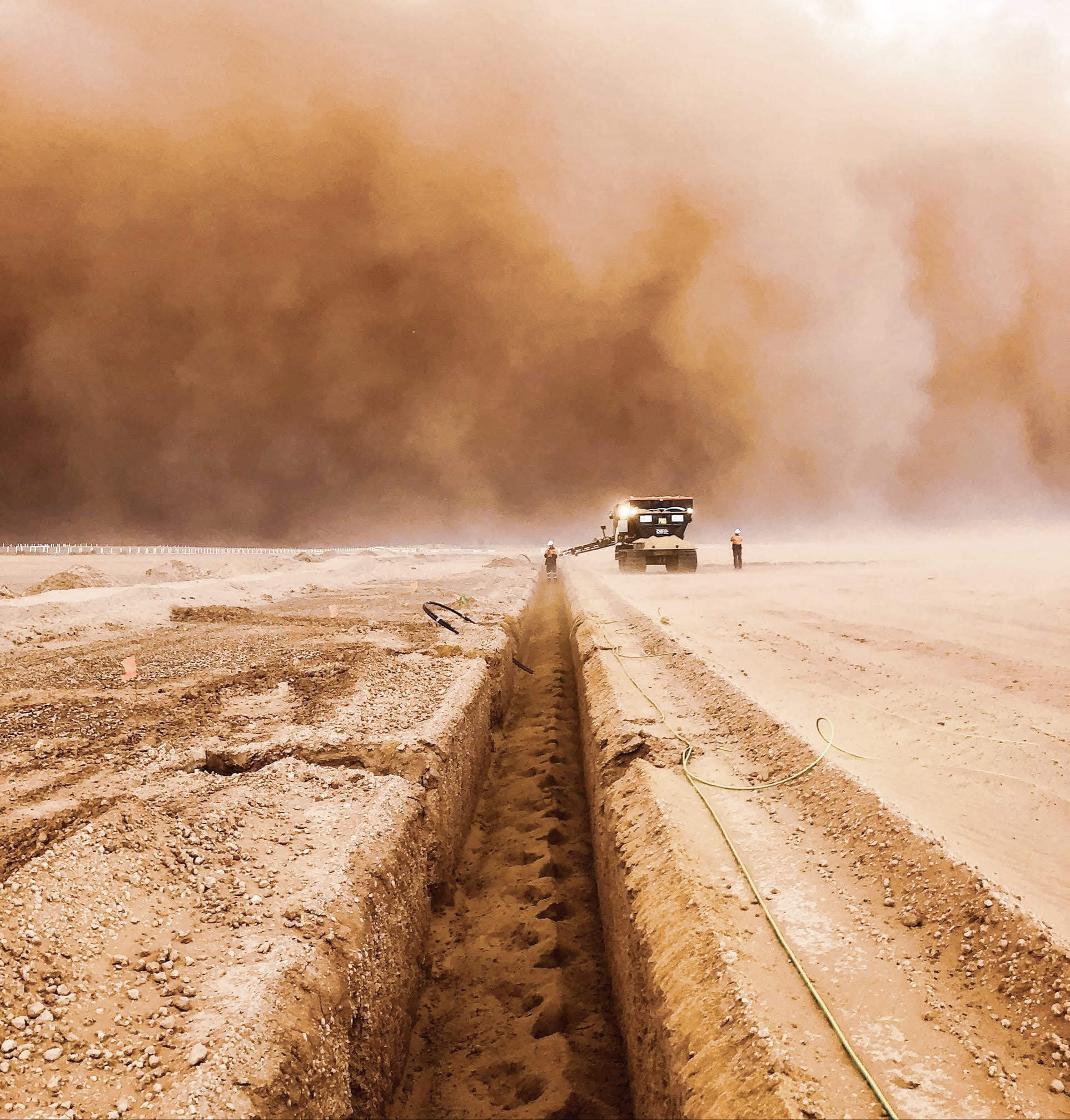 The image is actually of a dust-storm as a trench backfill machine goes to work on a large solar farm in Southern NSW (Bladerunner 2049 anyone?). This submission came in from Craig Carson of Pipeline Plant Hire, who explains that this picture illustrates how, as a result of the COVID-19 pandemic, they have had to diversify their fleet into alternative energy; here for All Energy Contracting who undertakes trenching, cable laying and remediation work.
HRIA Events winner
Equally as poignant, we are pleased to announce the winner of the HRIA Events Category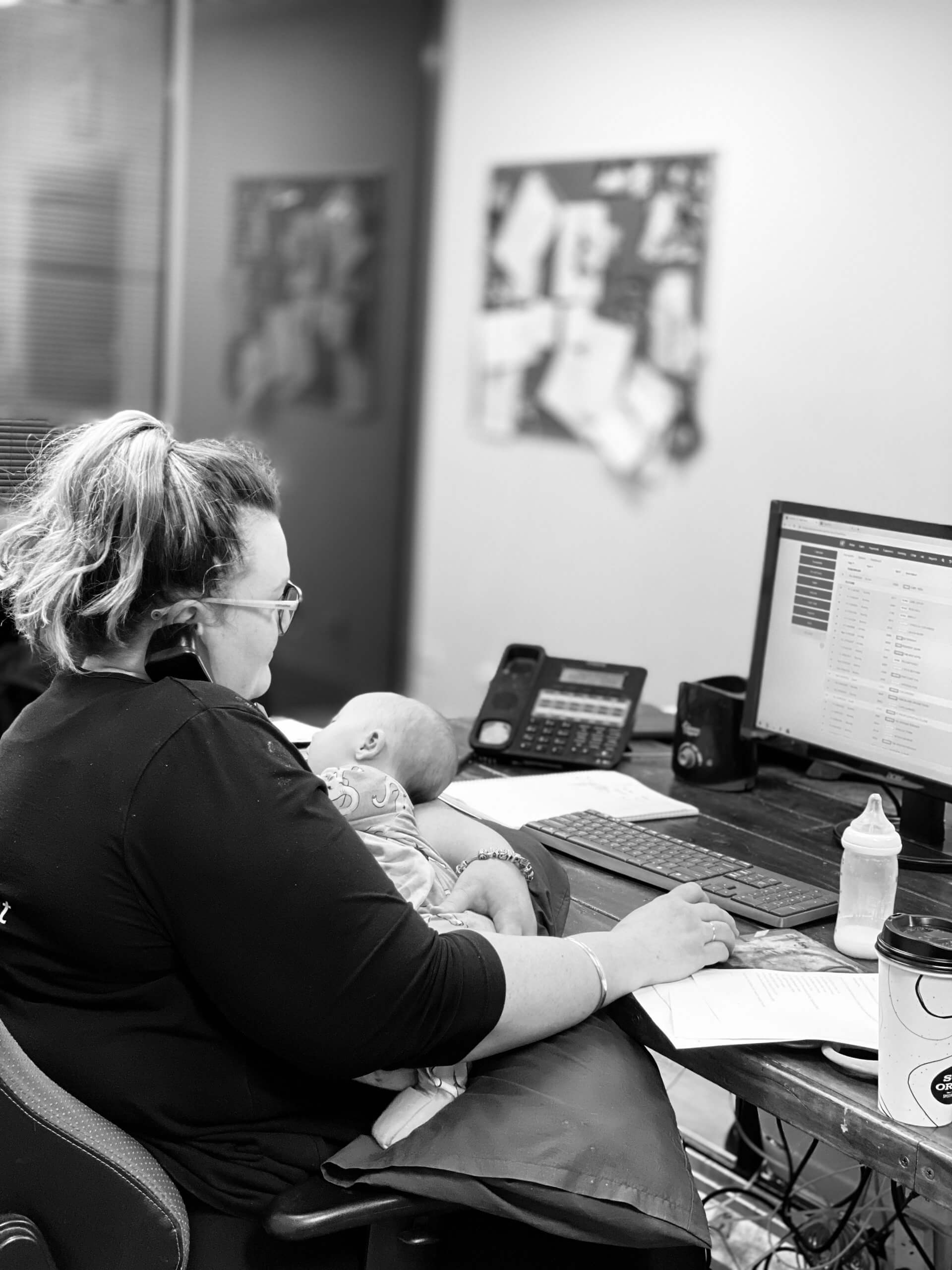 Entered by Ashton Beavis-Massey from Beavis Party Hire, the image shows the beating heart of the HRIA membership.
Marlie Mae is 5 months old and has been coming to work since getting out of hospital.
What the judges loved about the picture was the passion radiating from the scene. And that even during the pandemic, the work never relents; so jump on board, you're in this too, even if you're only 5 months old!
EWPA winner
In our final category, we're pleased to announce this image submitted by Alex Griesdorf from United Forklift and Access Solutions.
There were a number of mural-related submissions, but this image caught the eye of the judges for the ingenuity of the client at a time when the entertainment industry has been so impacted by COVID-19. Here the job shows a pop-up theatre in Perth, the world's first full-scale temporary working replica of the second Globe, the theatre Shakespeare and co. built in 1614 after the first Globe burned down.
The picture features one of United's Haulotte HA26 articulating booms in what can best be described as the "right machine for the job".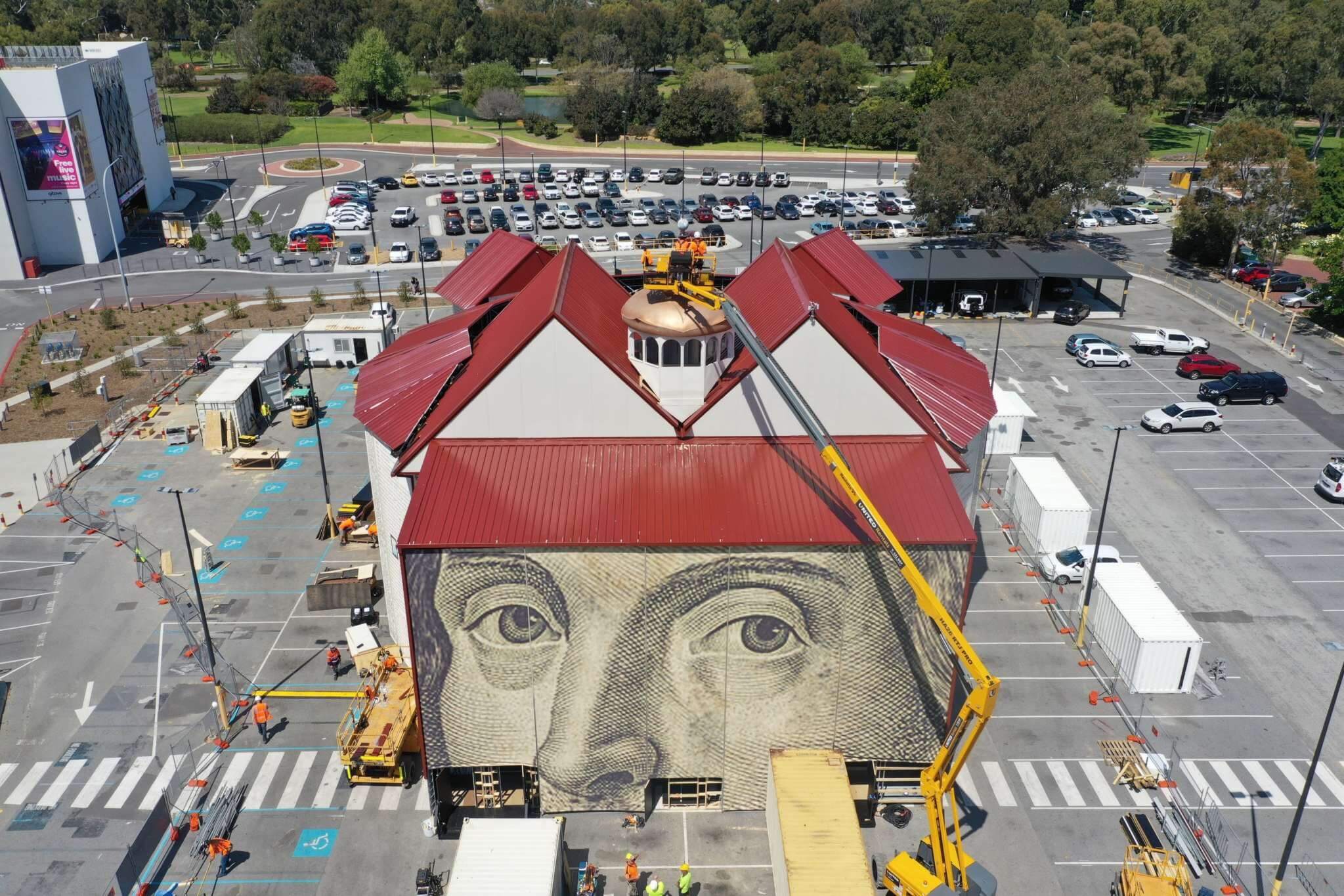 We extend our congratulations to each of the winners, who receive a $150 voucher and will feature in the November issue of Hire and Rental Magazine.