Navigating Uncertain Waters: Building Resilience in the Hire and Rental Industry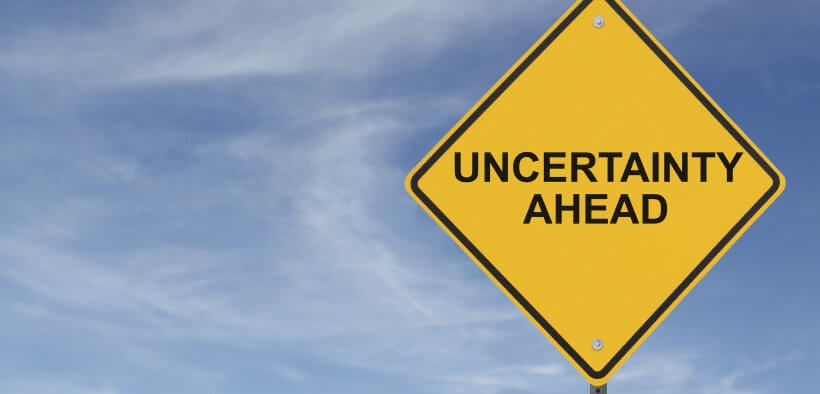 By Andrew Ash, Director HLB Mann Judd.
The Hire and Rental industry, much like many others, faced its share of challenges during the Covid pandemic. However, it proved its mettle by continuing to trade profitably even amidst the storm. As we step into the middle of 2023, the economic landscape has evolved, presenting new hurdles such as rising costs and reduced consumer spending. To remain successful and thrive, businesses in the hire and rental sector need to prioritise resilience. In this article, we will explore the importance of business resilience and share valuable insights on decision-making, understanding trading conditions, and managing cash in uncertain times.
Understanding the Trading Conditions
Inflation rates are on the rise across developed economies, casting shadows of uncertainty on the business landscape. In Australia we have observed the rapid rise in inflation rates over the past 12 months, and whilst there is some indication that these may be stabilising, future cost pressures remain uncertain. Business owners need to adopt more calculated, informed, and timely decision-making strategies to navigate these challenging waters effectively.
What Sets Better Performing Businesses Apart?
In uncertain times, the most successful businesses stand out due to their realistic approach and ability to adapt. They acknowledge the prevailing conditions, identify key drivers in their industry, and act swiftly and decisively. No matter the industry or financial strength, the key is to face the facts head-on and make informed decisions. Opportunities can arise amidst chaos, and prepared businesses are best positioned to seize them.
Key Questions for Business Owners and Managers
In an ever-changing landscape, business owners and managers should ask themselves critical questions to enhance their resilience:
What are the key drivers of demand within our sector?
How are our clients' needs changing during this period?
What sets us apart from our competitors?
Do we have forecasts on key metrics to gain foresight?
Have we prepared for worst-case scenarios?
Can we optimize operational efficiencies?
Are there any opportunities within the uncertainty?
Do we need external assistance to bolster our efforts?
Understanding Your Vision, Mission, and Values
The foundation of resilience lies in a clear vision, mission, and set of values. Businesses must make their vision more profound than merely providing products or services. For instance, cleaners do more than wipe down surfaces; they protect people and maintain safety. By instilling pride and purpose in employees, businesses create a culture of resilience. Rituals that reflect the company's values and involve employees help foster a sense of belonging and security.
Practical Tips to Manage Cash in Uncertain Times
Cash flow management is critical for business survival. Start by understanding fixed costs and potential changes for the coming year. Aligning your business strategy with cash flow forecasts can help anticipate challenges. Create a financial forecast to gain insights into potential cash flow hurdles and seek advice from external advisors to refine your strategy. Regularly monitor and manage your cash flow plan to stay proactive in dealing with uncertainties.
Beware of changing tax impacts:
Many businesses have benefited from government stimulus measures which supported the acquisition of new business equipment purchases via temporary full expensing, providing an immediate cashflow boost via 100% tax deductibility.
These measures are winding back in FY24 which may result in increases to the tax payable by some hire and rental businesses.
All business owners should carefully consider the commercial viability of additional asset acquisitions, noting that the net cashflow impacts of these decisions in FY24 may be significantly different to previous years.
Conclusion
The hire and rental industry have demonstrated incredible resilience in the face of adversity. As the economic landscape continues to shift, building business resilience is more important than ever. By understanding the trading conditions, making informed decisions, and managing cash flow effectively, businesses can steer through uncertain times and position themselves for long-term success. Cultivating a culture that aligns with the company's vision, mission, and values will create a united and strong organisation. Amid uncertain waters, resilience becomes the lifeline that enables businesses to sail through and thrive.
The HRIA and HLB Mann Judd have collaborated to prepare the Hire & Rental Industry Sentiment Benchmark.
The benchmark has been designed to allow members of the hire and rental industry to gain insight into and share feedback in relation to their recent experiences and operating outlook for the industry.
As business owners and managers it is imperative that you receive the best information to support your business decisions. This is never more relevant than now.
The results of this benchmark will be published and shared with HRIA members.
We would encourage all members to take 10 minutes to complete the survey – https://www.surveymonkey.com/r/HRIA2023