MEWP Supervisor Course adds VR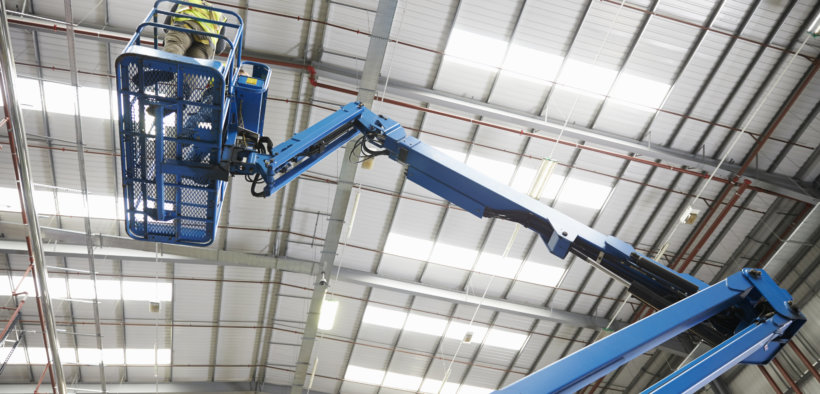 In recognition of National Safework Month, the EWPA continues to enhance their existing portfolio of access industry training programs, offering MEWP supervisor training to any tier 1 contractor interested in taking their awareness of EWP safety to the next level.
Recognising the significant role that site supervisors/safety officers play in setting and enforcing a culture of safety, the EWPA's MEWP Supervisor Course was developed to ensure these key personnel are provided with the knowledge and skills to manage the safe operation of this specialised plant on their sites.
Tier 1's sign up
Since its launch in 2018, this important program has been delivered to several tier 1 construction firms including Watpac, McConnell Dowell, Lend Lease to overwhelmingly positive feedback.
In a definite show of their commitment to "put safety first, always", leading tier 1 construction firm John Holland Group (JHG) has engaged EWPA Senior Accredited Trainers to deliver the MEWP Supervisor Course in mid-October at the New Intercity Fleet Maintenance Facility site, in Kangy Angy on the NSW central coast.
The delivery of this course for JHG will see the introduction of a Virtual Reality (VR) element into the course for the first time. "The EWPA is always striving to deliver effective learning experiences and the introduction of this VR element will enable MEWP Supervisor Course participants to experience virtual operation of MEWPs in a realistic, immersive environment" said EWPA Training Manager, Wendy Clarke.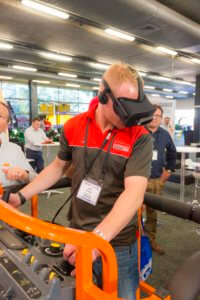 James Oxenham (EWPA CEO) noted, "Whilst physical machine operation and competency-based assessment are critical in the delivery of the EWPA's widely accepted Yellow Card Trainer Operator program (with >400,000 licences issued to date), the EWPA will be looking forward to work with safety focussed companies such as JHG to pilot and implement appropriate technology that enhance the quality of our courses."
With additional MEWP Supervisor courses being delivered nationally during the month of October, it will no doubt be interesting to see the role that VR plays in these and future EWPA programs.
Safe Work Australia launched their "Be a Safety Champion" theme for the National Safe Work Month for October; a time to commit to building safe and healthy workplaces for all Australians. October also sees the EWPA continue to enhance their existing portfolio of access industry training programs.
For information/queries regarding the MEWP Supervisor Course and other EWPA courses, please contact EWPA Training Manager, Wendy Clarke at wendyclarke@ewpa.com.au or 02 9998 2204.