CPB win $716 Million Monash Freeway job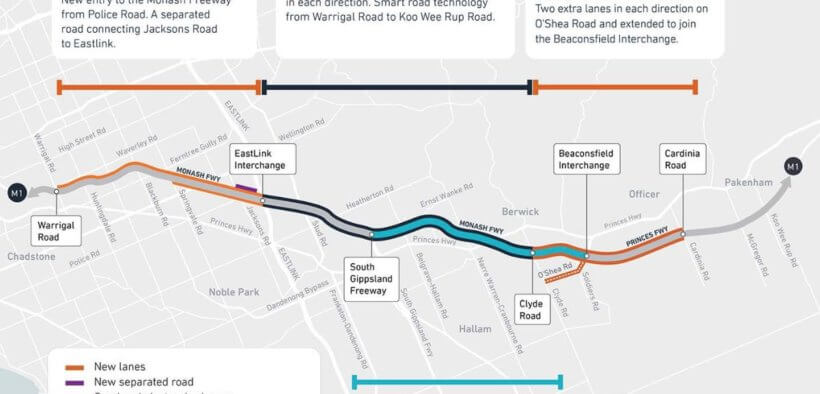 The Monash Freeway, second-phase upgrade contract has been awarded to CPB contractors.
The state and federal-funded, design/build job is valued at $716 Million and is expected to be complete in 2022.
Improving lives
CPB is part of the CIMIC Group. CEO Michael Wright said: "CIMIC Group's construction company, CPB Contractors, has a demonstrated capability of delivering infrastructure in Victoria and beyond. The upgrade of the Monash Freeway will improve the lives of many people, saving time and better connecting communities to important employment centres."
CPB MD Juan Santamaria said: "CPB Contractors has a strong track record of delivery in Victoria, and we are pleased to be selected to work with the Australian and Victorian governments to deliver this important road upgrade. Our absolute priority is the safety of our people and all road users. We will be applying our experience, built over many decades, to safely deliver this upgrade in a live traffic environment."
The contract involves 36 km of new freeway lanes, upgrading the Beaconsfield interchange with new ramps, extending and widening the O'Shea Road and implementing the Freeway Lane Management system to improve the traffic flow.
Construction will start in early 2020.