Meet your HRIA advisory partners at HLB Mann Judd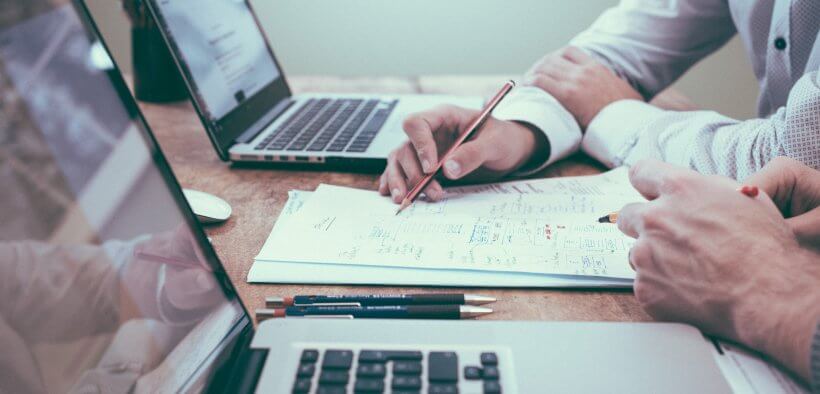 HRIA partner, advisory and accountancy experts HLB Mann Judd, introduce their key people to HRIA members.
We get it, people hear the word accountant and glaze over! People think we're sitting around staring at spreadsheets playing with calculators all day and believe me if that's what we did – our eyes would glaze over too!
The role of an adviser is different to those that manage your accounts. We help you plan for the future, and where you want to be, and we put those plans into place today.  Do you want more time with your family? Are you looking to streamline your business?  Do you want to grow? Or are you thinking that you might look to exit your business in the next five years? An adviser helps you plan to reach your future goals rather than just looking at your day-to-day operations.
So, who's in our Hire and Rental specialist team and what can they do for you?
Nicholas Guest – Partner
Nicholas is the head of our Hire and Rental industry group. He has worked with HRIA and its members for more than four years. Nicholas assists business owners and operators to identify and address strategic opportunities and challenges. This includes preparation for succession and sale of business processes. You may recognise Nicholas from his presentations at several HRIA conferences.
Originally born in NZ, Nicholas claims himself as an Australian – until the All Blacks win.
John Raffaele – Partner
Working predominantly with privately owned businesses, John advises and consults across a wide range of issues. A key focus of his work is assisting businesses to restructure, implement realistic, workable, and sustainable growth plans, particularly in relation to managing growth from a financial and strategic perspective.
We like to call John our adviser to the stars. With many celebrity clients, make sure to look out for him on the red carpet.
Mariana von-Lucken – Partner
Mariana advises clients on a wide range of tax consulting issues to optimise their tax and maximise their entitlements. This includes tax compliance, payroll tax, fringe benefit tax, GST, R&D, stamp duty and year-end tax distributions.
Mariana has recently adopted a toy poodle called Pebbles.
Andrew Ash – Director
Andrew specialises in assisting family businesses achieve their long-term strategic objectives. He is passionate about working with intergenerational family businesses and understands the unique position of connecting the family and the business.
Andrew is one of ten children and one of eight Andrews working in the HLB Sydney office.
Matthew Levesque-Hocking – Director
With more than 15 years' experience of informal and formal restructuring experience, Matthew works with businesses to identify issues at an early stage to ensure their solvency and take strategic actions. This includes restructuring, deeds of company arrangements, safe harbour provisions, voluntary administrations, and liquidations.
Hailing from Adelaide, Matthew is partial to a South Australian Shiraz.
Kim Kelloway – Director
Head of Clients and Markets at HLB Mann Judd, Kim is a professional network builder and people connector. With over 35 years' experience developing business across multiple industries and sectors, she loves to talk to business owners about what their needs are and then connect them with those who are able to assist.
Kim's claim to fame is catching a 10-pound flathead.
To learn more about HLB Mann Judd and how we work with members of HRIA, EWPA and TSHA please visit our website. Or contact Kim Kelloway on 02 9020 4285 or by email at  kkelloway@hlbnsw.com.au.
Main image credit: Unsplash