Free business energy health check for HRIA members
HRIA members can significantly reduce their energy costs and enhance their sustainability credentials, thanks to our new partnership with Choice Energy.
"After undertaking extensive research, HRIA identified Choice Energy as the quality partner to assist members," said HRIA CEO, James Oxenham. "They have achieved award-winning results for businesses in the commercial and industrial sectors seeking to reduce their carbon footprint and have more than 4,000 clients across Australia and New Zealand."
Melbourne-based Choice Energy has aligned with HRIA to offer complimentary energy procurement tenders, with a typical value of up to $500.
Founded in 2013, Choice Energy provides businesses with a dedicated broker to independently identify fair and cost-cutting energy supply, optimising power bills and seeking unique and innovative ways to save money.
Their services include energy procurement (including electricity and gas comparisons); commercial solar and battery storage assessment and installation; power factor correction; metering and monitoring, including bill validation; and network tariff and demand assessments.
Savings track record
Case studies on the Choice Energy website detail the problems, solutions and ongoing cost savings made by customers of all sizes from different sectors that have reduced their network charges, installed solar power systems and negotiated better retail energy contracts – each ultimately resulting in a reduced carbon footprint and having more money to invest in their businesses.
"Decision-makers that depend on hire equipment in events, construction and infrastructure are increasingly seeking suppliers with credentials in sustainable practices," said James Oxenham. "The ability to demonstrate and promote the use of renewable energy in your business could soon be the difference between winning and losing contracts."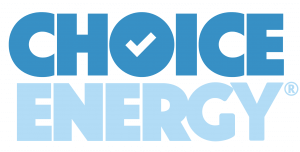 Your energy options
HRIA members can arrange a complimentary energy health check from Choice Energy by emailing Hayden Bertoli at hayden.bertoli@choiceenergy.com.au, or call him on 0414 435 837.