Kennards Hire grows WA network in Geraldton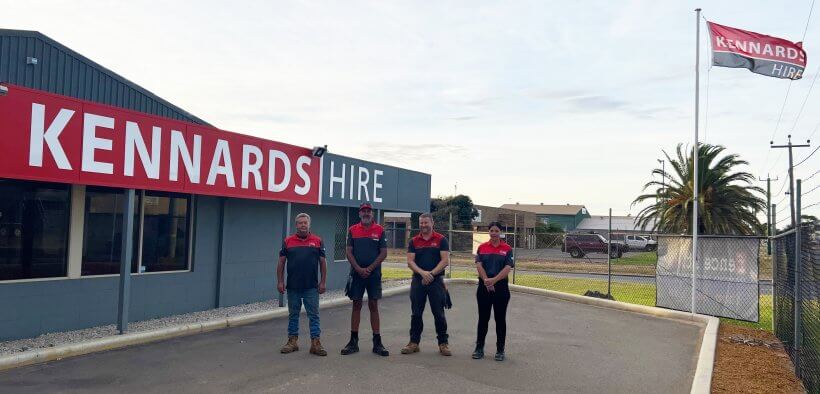 Redi Hire Solutions at Geraldton has been acquired by Kennards Hire, raising its Western Australian branch network to 22.
Building on a strong existing presence in the west, the 6,000 square metre site is north of Kennards Hire's existing Joondalup branch. The new location strategically bridges the Kennards' network in the midwest between Perth and the Pilbara. The site is equipped with a full range of hire equipment including large access equipment such as earthmoving, lifting, landscaping, and general hire equipment to help support local mining and farming industry, construction and DIY-ers.
"Kennards Hire is excited to be expanding its regional network in Western Australia," said Geraldton's new Branch Manager Dylan Moebius. "Having recently celebrated 21 years last year since we opened our first branch in WA, we continue to see great opportunities for growth and the Redi Hire Solutions acquisition increases our footprint in a growing market."
Dylan has worked in the hire industry for 12 years and previously held the role of Branch Manager at Kennards Hire, Port Hedland. He worked his way up from casual salesperson and driver at the age of 19, starting off at the Balcatta branch.
Family team
Dylan is excited to continue the hire legacy of Redi Hire established by its husband-and-wife team, Leslie and Fiona Panting, who are now happily retiring. Fiona's brothers – Mark and David Stewart – have joined the Kennards team, along with all other former Redi Hire employees, at the Geraldton branch.
Pictured above are, from right to left, Mark Stewart (Maintenance Controller), Clinton Reardon (Service Person Driver), Dylan Moebius (Branch Manager), Meagan George (Assistant Manager).
"We are delighted to have the original business team and family members stay on with us," said Dylan. "They bring local knowledge and experience and will be great assets to the business. We deeply value family and community at Kennards Hire and to be able to share these values right away is a great way for us to start here."
Kennards Hire are eager to build on existing local community relationships. They will continue Redi Hire's sponsorship of the local bowls club, with ambitions of further involvement in community field days.
"As a family-owned business, it's really important to us that we are able to give back and continue supporting the communities where our people live and work," said Dylan.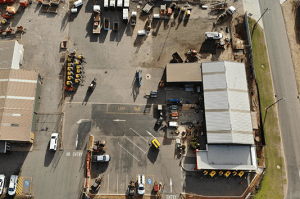 With local mining, farming and industrial markets served by the nearby port, there is a strong demand for high quality equipment in the region. Kennards Hire Geraldton stocks a range of specialist gear, including mining shutdown equipment like 185 and 400 cfm compressors, 600amp welders, 2kva to 350kva generators, torquing and lifting equipment and concrete cutting and grinding equipment.
The new branch is located at 134 Flores Rd, Geraldton WA 6530.