5 business power bill myths debunked by Choice Energy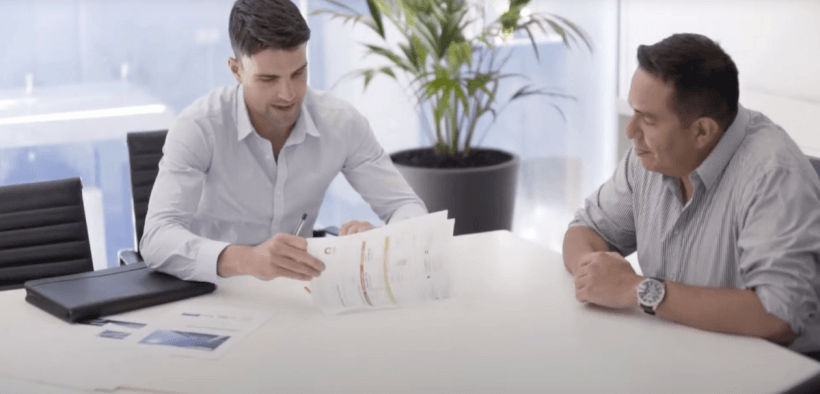 Choice Energy, HRIA's Energy Partner, calls out the misconceptions about power prices to help you take control of your energy costs – and lower them.
Did you hear the one about the hire business paying thousands on energy, while his next door neighbour pays cents?
Energy bills can be overwhelming at best, and if you're going cross-eyed following the power market's movements, you're not alone. According to research commissioned on behalf of online electricity retailer, Powershop, 53 percent of those asked found the energy market confusing, while 67 percent believe energy bills are confusing on purpose.
Choice Energy's market expert and Head of Broking, Dave Marsh, has saved his customers thousands of dollars each month, by disproving these myths:
Myth: Staying loyal will get you the biggest discount on your energy bills
"Unfortunately, this one is not true," said Dave. "In fact, data from CoreLogic last year suggests that you may actually be experiencing a kind of penalty by staying loyal, with new customers being offered better rates than you are."
Dave's advice is, "Don't be afraid to move around. You won't find many retention tactics in this industry like you do with telcos or entertainment, so I always ensure my customers are getting a wide range of opportunities from multiple providers."
Myth: Energy retailers make up prices and can charge you what they want
While it might feel like the industry hikes up prices on a whim, or punishes you out when your current contract lapses, there are actually some safety nets in place.
"If you're in Victoria, New South Wales or South-east Queensland, homes and small businesses on a standing offer contract are protected by the Default Market Offer, or DMO," said Dave. "This was introduced in 2019 to try and keep the market fair for consumers and prevent sneaky behaviour."
Is the DMO enough to keep your bills reasonable?
"It depends on what you consider reasonable but by comparison to what we can find and broker for you, default rates are rarely your best offer. It's always worth comparing to what providers are willing to offer you," said Dave.
Myth: Comparison websites will show me the best deal
"Using a comparison website might feel empowering" said Dave, "but it's not giving you a holistic opportunity to really dig down and get the best offer a provider can give."
Choice Energy brokers do the extra work to find a complete energy strategy to put the customer in the best position possible.
"We also take into consideration other aspects like solar and your full consumption profile," said Dave. "The decisions remain in the customer's hands at all times. There's no pressure to change, just advice and strategy."
Myth: Investing in solar will always bring your energy bills down and save you money
Is the switch to solar a foregone conclusion, financially?
"Not always," said Dave, "but we see solar for homes and businesses a little differently. We're extremely customer-oriented, and that means being able to prove a business case for any investment".
If a commercial solar system won't balance out in cost and benefit for a decent ROI, Choice Energy might not recommend it if saving is your goal.
"Ultimately, we want solar to work hard for you to lower costs as well as your carbon footprint," said Dave. "We want to help you make those choices and changes that see a benefit to your business so where other solar providers might prepare an outrageous quote to cover every single square inch of your factory roof or commercial building in panels, we'll be doing the design work to understand your current and future usage, and how to balance a system that keeps you cash flow positive from day one.
"Plenty of our customers have improved their sustainability profiles with solar that costs the same or a little less as their previous energy bills, and once financing is complete, they should be generating clean energy for no cost for the next few decades. That's pretty reassuring, given we can only expect the price of energy to increase with time"
Myth: You only need to focus on the cost of energy per hour – everything else is irrelevant
Unfortunately, there's a lot to be considered when reducing your energy bill, with some areas more important than others.
"For example, you might add a couple of dollars for processing or admin, which are generally not huge game-changers," said Dave. "But for a large energy user, it might be further charges like your network tariff adding thousands to your bills, unnecessarily.
"Looking beyond the actual energy cost, we've had customers that avoided enormously costly network upgrade fees due to their demand, thanks to a holistic approach to the issue. Ultimately, if we'd focused on cost per kwH alone, they would be in a world of pain in terms of ongoing energy bills."
Access your exclusive Energy Health Check today
HRIA members are eligible for a free energy procurement tender from Choice Energy, typically valued at up to $500. To book a consultation, contact Hayden Bertoli at hayden.bertoli@choiceenergy.com.au, or call 0414 435 837.