Join the HIRE20 webinar series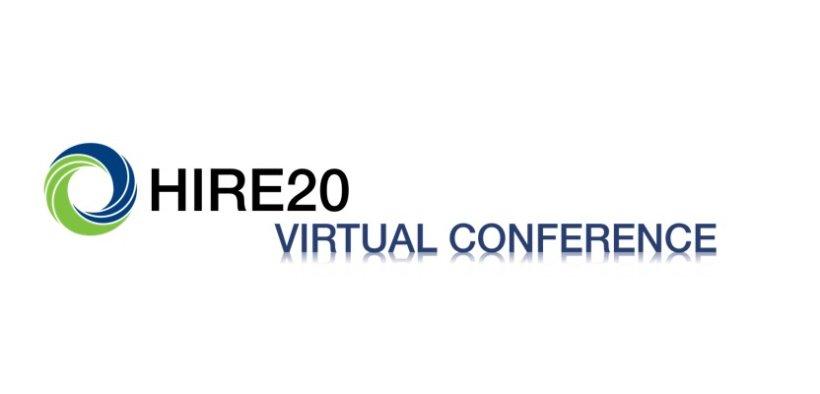 Although HIRE20 was cancelled due to the COVID-19 pandemic, the HRIA National Office is pleased invite all members to our HIRE20 Virtual Conference which will take place over the 3 days that would have been HIRE20.
Over three days (26 – 28 May) the HRIA welcomes industry experts to present a series of online webinars covering a broad range of topics, bringing you tips and advice on navigating your way through the COVID-19 pandemic.
From legal and accounting updates, sales tips, tools to assist in leading staff through these unprecedented times, right through to the launch of our Young Professional Network Leadership Development Program – there will be something for everyone.
The HIRE20 Virtual Conference is FREE to attend for all HRIA, EWPA, and TSHA members.
The complete program can be seen below and you can register to attend on the Events page within the Member section on the HRIA, EWPA and TSHA websites.
To register, go to your member portal online using the following links:
HRIA members EWPA members TSHA members
As numbers for each online session are limited, we suggest you book in without delay. We also encourage you to share this with others within your team, who you think may find these sessions beneficial.
All sessions will include Q&A and will be recorded for members to access afterwards.

PROGRAM
TUESDAY 26th May 2020
10:30 – 11:30am
An overview of the current state of play for commercial and retail leasing in response to the COVID-19 Omnibus (Emergency Measures) Act 2020 in Australia.
Presented by Evelyn Marcou – Senior Associate at MST Lawyers
13:00 – 14:00
Motivating your people during difficult times
Adapting Business to new ways of working
Presented by Nina Mapson Bone Managing Director from Beaumont People
15:30 – 16:30
Panel Discussion – Events Industry & COVID-19
Panelists
Erin Johnston – South Coast Party Hire and HRIA Events Division President
Mark Burton – Barossa Function Hire and HRIA National President
Brett O'Hara – Operations Manager Harry The Hirer
16:00 – 17:00
Women in Hire – Networking
Women in Hire Mentees – by invitation only
WEDNESDAY 27th May 2020
10:30 – 11:30am
Leading your team through COVID-19
Presented by Aileen Hiskins from Strategic Alignment Training
14:00 – 15:00
Fit for Disruption: How to transform your business and thrive in times of rapid change
Presented by Matthew Webber – Author – Fit for Disruption and Founder of the Menark Group
15:30 – 16:30pm
Young Professionals Network – Leadership Development Program launch
The HRIA Young Professional Network (YPN) is a group of members aged 40 years and under, with a shared interest and passion for working within the hire and rental industry.
The professional and personal development of YPN members, is a key focus of the HRIA. To support the YPN, HRIA offers an array of events, workshops and networking activities, addressing topics of special interest to this group.
There is also an opportunity to nominate and be selected to participate in the HRIA Young Professional Network Leadership Development Program, gaining access to mentors with depth of experience across the industry.
Join us to hear more about the HRIA Young Professional Network and the 2020 Leadership Development Program.
THURSDAY 28th May 2020
11:00 – 12:00pm
How to move your business from hibernation into Spring!
In this session HLB Mann Judd will present how to prepare your business for when the economy comes out of hibernation, understanding and anticipating the challenges that business will face including being flexible to operate in a social distancing environment, operating under cash flow constraints and being informed to implement restructuring alternatives to protect you and your business.
Presenters
Nicholas Guest – Partner – Corporate Advisory
Matt Hocking – Director – Restructuring & Risk
14:30 – 15:30
Sales roadmap back
Sometimes knowing what we need to do differently isn't enough. We need practical tips and tools we can start to use NOW. While we'd all love to think that simply hiring the "right" salesperson is the answer to growing revenue, it's more complex than that. Our role as business owners, company directors and as salespeople is to operate in a different way than we did before COVID-19 and the tough economic times we'll face as a result. Anyone can sell in good times, but when things get tough, our salespeople need a deeper skillset and must be supported to behave differently if we're to make the most of the opportunity that will be there.
Loaded with takeaways, this session will enable you to walk away with a roadmap to get your sales on track now and into the future.
Presented by Ingrid Maynard – The Sales Doctor
We look forward to seeing you all (virtually) at HIRE20