HRIA/EWPA at Sydney Build Expo 2020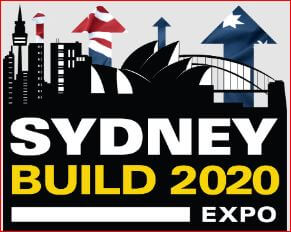 To promote the hire industry to the broader construction industry, the HRIA and EWPA are exhibiting at this year's Sydney Build Expo from 19-20 March at International Convention Centre Sydney (ICC Sydney).
Representatives from the national office will be on the combined HRIA/EWPA stand – B217 – during the two day expo, promoting the hire industry and its benefits to the more than 350 exhibitors, 300+ speakers and 10,000+ expected visitors.
The business of hire is to help customers meet expected demand quickly and easily, without huge capital outlay, storage problems, maintenance overheads or knowing whether that piece of equipment will ever be needed again.
The benefits of hiring
Visitors to Sydney Build can expect to learn all the benefits of hiring including:
Hiring is fully tax deductible;
Hiring offers access to a wide range of modern equipment, which can be trialed without capital outlay;
Hiring means no depreciation, repairs, maintenance and storage costs, or worry about whether that piece of equipment will ever be needed again;
Hiring means guaranteed equipment reliability and efficiency;
Hiring means meeting peak demand with quality equipment supplied when work is at its busiest;
Hiring frees up capital;
Users can plan when equipment is needed and when it is not.
Now in its fifth year, Sydney Build is a construction, architecture and infrastructure expo which is free to attend including access to all presentations, workshops, networking events and exhibition.
The two-day event features 21 summits across eight conference stages covering Future Sydney, Transport, BIM & Digitial Construction, Geospatial, Building Management, Government, Infrastructure and more, and is CPD Accredited.
So if you are visiting Sydney Build come by stand B217 and say hello.