Skyjack expands presence in South Korea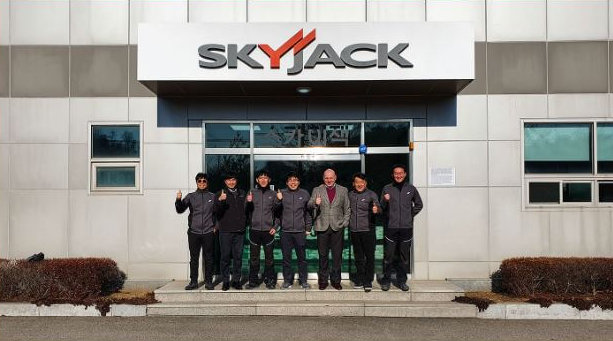 Skyjack has opened a new 2,000m2 facility outside Seoul, South Korea, expanding its presence in Eastern Asia.
Skyjack started selling into the region in 1994 and enhanced its service offerings by providing dedicated service support since 2013.
"Asia is a growing market that can't be ignored and this facility is a testament to our commitment to help grow the access market there," Simon Cracknell, Sales, Operations, and Market Development Director for Skyjack Asia said.
"As we did with the Chinese market, we started first with sales and service and now have a full team operating from our Gyeonggi-do, South Korea office led by General Manager JC Chun.
"JC's experience working with Doosan Bobcat in the US and Asia-Pacific markets made him an excellent fit for our team."
A confident move for Skyjack
The local team is positive localisation of its business in Korea will better help meet the needs of its growing Korean customer base. Longstanding Skyjack customers view a dedicated office for the South Korean market as a confident move by Skyjack.
"The MEWP industry in Asia is relatively new and has a bright future as more people begin to see the productivity benefits of MEWPs over scaffolding and other traditional methods of working at height," JC said.
"Our new Korean facility brings more convenience to our customers and amplifies Skyjack's brand awareness in the South Korean market."
Skyjack accredits its success to equipment specifically designed for rental, which means robust, easy to maintain, and provides a high ROI for rental companies. Its' easy to do business with attitude has been a key contributor to its growth in the region so far and is one of the driving factors behind its long-term relationships in the region.