How spiders are helping to save koalas from bush fires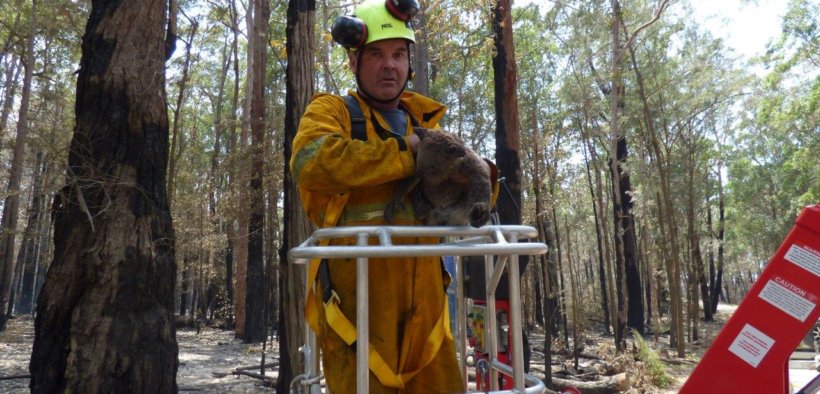 As bush fires rage up and down the east coast, one intrepid hire industry customer has been using a Monitor Lift Spider Lift to actively help save koalas in danger from the bush fires.
Port Tree Fella, based in Port Macquarie has been on the fire grounds nearly every day since 2 November, working to help save as many koalas as possible as part of their assistance to the local Koala Hospital.
"We have been on call with the Port Macquarie Koala Hospital to rescue koalas for over 10 years now," Peter Berecry, an AQF 5 Arborist with the company said.
"We used to climb the trees and attempt to get close enough to bag capture them. This was a usually not successful, especially on larger species.
A game changer
"The introduction of Monitor Spider Lifts has been a real game changer. There are not too many koalas we cannot rescue now.
"We can safely access the canopy with two operators and retrieve koalas that may be hard to handle such as mothers with small joeys on their backs or that are severely injured.
"Recent bush fire casualties with severe burnt claws and wounds can be carefully retrieved with care and bagged without causing too much stress," Peter said.
"A large number of the koalas people may have seen receiving treatment at the Port Macquarie Koala Hospital were captured using the Monitor 1890 Spider Lift.
"Big thanks to Monitor Lifts for making this happen."
Contact: 02 6755 6000 or visit: www.monitor.net.au