House building set for worst year in a decade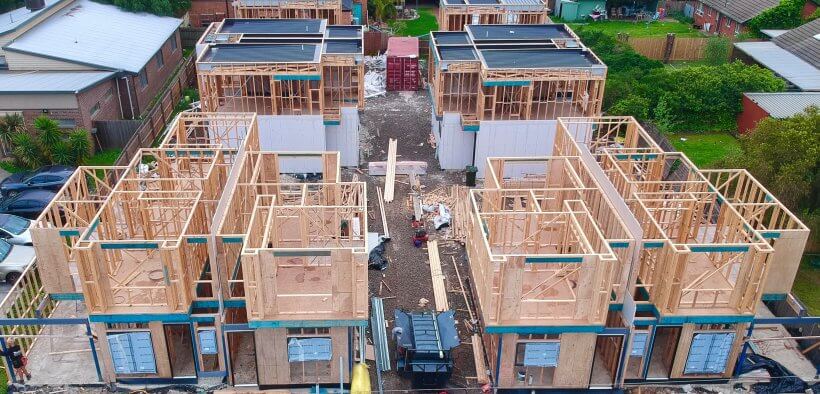 "The number of detached houses commencing construction is set to decline this year and next to its lowest level since 2012," stated HIA Chief Economist, Tim Reardon.
HIA released its economic and industry
Outlook Report
last week with fresh forecasts for new home building and renovations activity nationally and for each of the eight states and territories. ABS figures also show new home approvals are at their lowest rate for a decade.
"The 2022 cash rate increases were sufficient to bring this building boom to an end and further increases in 2023 will accelerate this downturn," added Mr Reardon.
"There was a large volume of work in the pipeline when rates started to rise in May 2022, and there remains a record number of homes under construction, but this will shrink quickly as market confidence continues to fade.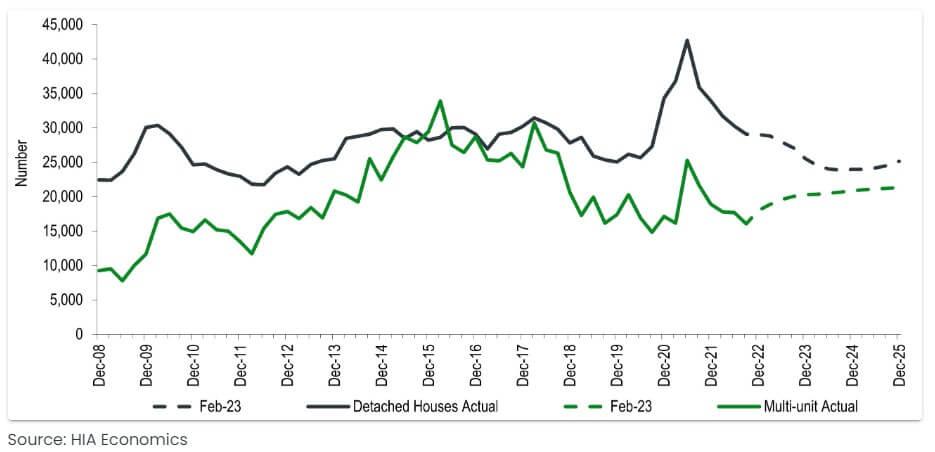 "Lending for the purchase or construction of a new home had already fallen to its lowest level since 2012 by the end of 2022, and the full impact of last year's rate increases is still to flow through to households.
"This will see the number of detached housing starts fall below 100,000 starts per year for the first time in a decade to just 96,300 in 2024. This is a very rapid slowdown from the 149,000 starts in 2021.
"Multi-unit starts were impaired last year by the acute shortage of labour and materials which has seen many projects postponed until 2023. Unlike detached home construction, the number of multi-units commencing construction should increase as the acute shortage of housing, returning migrants and students, and affordability constraints continue to drive demand for housing.
"It is unfortunate that the RBA appears set to repeat the cycle the building industry experienced after the GFC. Following an initial cut to rates, the RBA then increased rates quickly, bringing the building industry to a stall, before being forced to cut rates again to avoid adverse impacts on the wider economy.
"It is also unfortunate that higher rates will further impair the ability of the market to respond to the acute shortage of housing stock.
"One policy tool at the disposal of government is to ease the barriers put in place in recent years that restrict first home buyer access to a mortgage. Over a decade of macro prudential restrictions have seen borrowing for those with less than a 20 per cent deposit become increasingly expensive. This inevitably leads to banks increasingly lending to those that already own a home.
"Easing the barriers to home ownership need not undermine the efforts of the RBA or the government to reduce inflationary pressures," concluded Mr Reardon.
The report comes as the latest in a string of building company collapses was announced when Queensland building firm, Pantha fell into liquidation earlier this week.
Supply chains are beginning to improve, however, and there are signs that Australia will avoid a recession as inflation falls back to 7.4% and house successive house prices declines, seen through much of 2022, appear to have bottomed out. Housing auction clearance rates are also improving, and with calls for the home loan serviceability buffer to be reduced from 3%, this could also precipitate a rise in refurbishment activity.