EWPA announces Andrew Delahunt as EWPA Director of Resources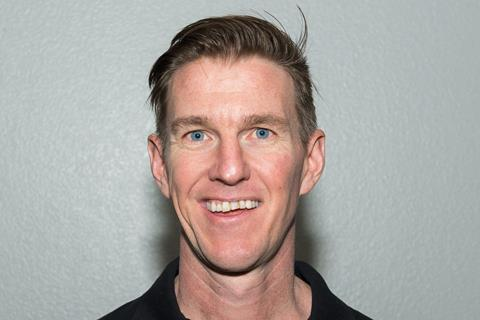 The EWPA is pleased to announce the appointment of Andrew Delahunt to the position of EWPA Director of Resources – Safety, Technical & Training.
Andrew brings with him many years' experience in the access industry both in Australia and internationally, holding roles with Haulotte Australia and then transferring to Haulotte in Lyon France to the role of Global Product Safety Manager, before joining IPAF (the International Powered Access Federation) in 2018 as the Director of Safety and Technology. In addition, Andrew has been and continues to be involved on a number of national and global international standards committees.
James Oxenham, the CEO of the EWPA said "We are delighted to announce Andrew's appointment for this specialist role. The EWPA is a leader when it comes to safety within the powered access industry, and it was crucial to appointment the right person to ensure members have access to the safety, technical and training information they require, as well as ensure members have a voice when it comes to the review and drafting of safety standards in Australia and globally."
In the role of Director of Resources, Andrew will take responsibility of the production of the EWPA safety, technical and training resources, and programs such as the EWPA Operator Training Program or "Yellow Card" and the MEWP Supervisor Course.  This will include identifying requirements for new training material and programs, managing the online resources available to both members and non-members, as well as being as a key representative of the EWPA working with members, regulators, leading construction firms and other industry stakeholders.
The addition of the Director of Resources role to the EWPA will assist in its ongoing mission of ensuring that the access industry remains a is as safe and effective way of working at height and drive the ongoing improvement of Association benefits and services to its members and the broader industry.
Andrew Delahunt says "Having visited 16 countries in 2 years promoting the safe use of MEWP's, I am thrilled to be back in Australia. In my view the local Australian industry leads the way with its commitment to safety, and the EWPA plays a vital role. I'm excited to have joined the EWPA and work with the wider access industry in Australia to continue to promote the industry and encourage best practice and safety.