Continued construction boom forecast amid unique challenges: Coates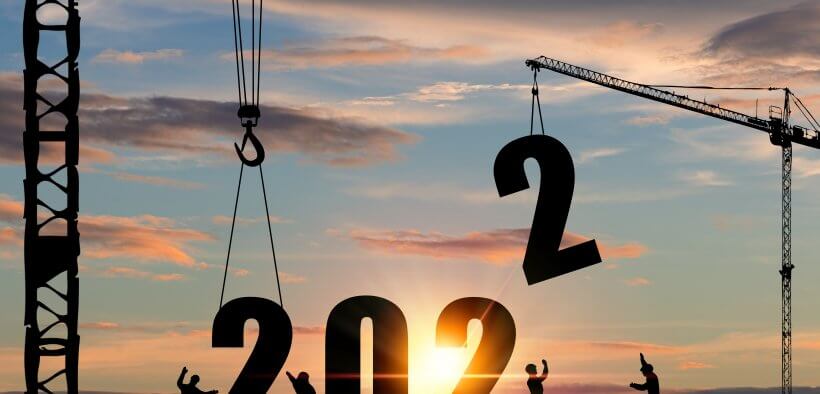 Coates GM for Customer and Markets, James Lawrence, has published his insights for construction in 2022. He balances encouraging forecasts and trends against the continuing uncertain and hard to predict impacts of Covid-19 on the sector. According to his outlook, the hire and rental industry must continue to manage and mitigate:
1. Logistics and supply chain delays affecting critical construction materials
"These issues have been quite challenging for Coates customers, causing material shortages, significant capital cost increases and project delays," said Lawrence.
As reported in the Australian Financial Review last year.
2. Meeting growing demand with a reduced workforce
Lawrence notes that COVID-19 has significantly impacted the supply of skilled and experienced labour to the Australian construction sector. Lingering uncertainty and ongoing social distancing and travel restrictions are likely to continue fuelling these labour shortages in 2022.
3. Embracing new technologies and new ways of working
"During the pandemic, there has been a significant increase in the uptake of remote and flexible working – a customer trend that looks set to continue in 2022," said Lawrence.
He notes that investing in technologies that can inform and help customers to optimise their equipment will be a critical focus for Coates moving into 2022.
4. Sustainability and climate change
Global focus on the climate crisis continues to intensify and, coming into 2022, construction businesses will need to continue to embrace sustainable thinking and find new and innovative ways to reduce emissions.
"In 2022, Coates will continue to invest in a greener fleet that includes solar, electric, hybrid and biodiesel fuelled equipment, as well as technologies that enable both efficiency and emission reductions to help our customers achieve their sustainability goals," said Lawrence.
The good news
Against this complex background of challenges faced by building industry suppliers, the outlook for activity and spending in the sector is generally good. Lawrence summarises Australian Construction Industry Forum (ACIF) predictions with these key observations:
Australia will continue to experience twin booms in housing and infrastructure in 2022
Building and construction is expected to increase by 6 per cent to $256 billion this year
Infrastructure spending will grow by 7.5 per cent in 2022, buoyed by expanded government programs which will peak at $52 billion in 2023
Read the full insights from Coates here: Construction industry trends and issues in 2022.