Coates launches Quadshore 150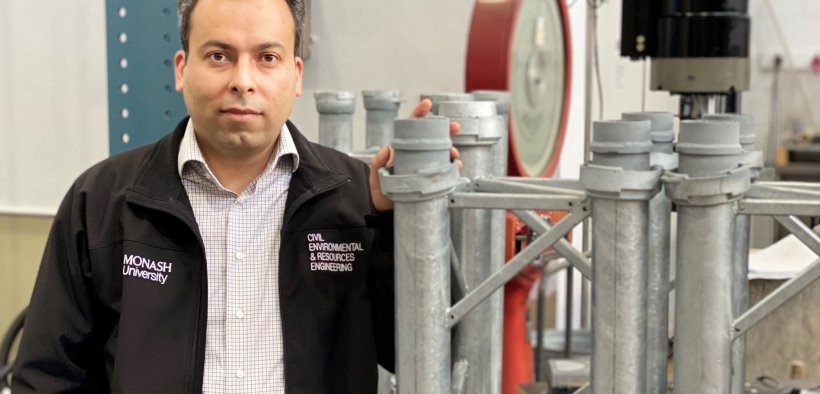 A worthwhile partnership
Coates Hire has announced the successful completion of the first project in its $1 million research partnership with Monash University – the launch of Quadshore 150 – and both organisations are proud of the result.
Quadshore 150 is the world's lightest heavy duty structural support system for temporary works in the construction sector with capacity of up to 150 tonne.
Quadshore 150 is a high-capacity and lightweight structural system that promises to make construction sites and temporary works more efficient, while also lowering costs significantly for construction sites of all kinds.
Traditionally, structural support systems have required a significant installation time due to their heavy weight. Quadshore 150 has disrupted structural props through a revolutionary design brought together using lightweight, high-strength structural elements, as well as boltless connections that render consumables obsolete.
These features reduce labour, handling, storage, installation and de-installation costs; saving customers both time and money. Beyond the financial benefits, the lighter weight benefit of the technology means that shipping and transportation requirements decrease, resulting in a lower carbon footprint. It also improves safety by reducing the likelihood of injuries to workers who might engage in manual handling.
"This project has been more than a decade in the making and its one the construction sector has been crying out for as it's far lighter than anything else on the market, ensuring it can be shipped to site quicker and in greater volume, and erected faster," Rafi Tchopourian, General Manager, Engineering Solutions at Coates Hire, said.
"In addition, the Quadshore 150 uses far fewer parts than other propping systems, so it's more cost effective to develop as well as to install."
World-leading offering "the first cab off the rank" for Coates and Monash
Monash University's Civil Engineering Department had been developing the concept of lightweight high-strength structural systems for 12 years. The $1 million partnership with Coates Hire, which commenced in 2018, helped to fund the project to transfer research outcomes to the real world while also assisting the University to gain valuable insights from the construction sector directly.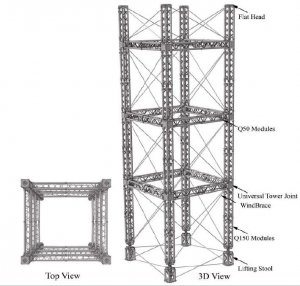 "Our belief is that the engineering faculties at universities offer a deep breadth of capability, market intelligence and access to PhD students who are able to bring the passion, practical and engineering disciplines to research and development projects," Tchopourian said. "The development of a world-leading structural support technology is a testament to this, and Quadshore 150 is just the first cab off the rank.
"We are also working with Monash University to develop a Ground Shoring System and Lightweight Tilt Props which are due for release this year. These are only the first projects of several the investment will fund, with a number of projects planned within the next two years."
Head of Structural Engineering at Monash University, Associate Professor Amin Heidarpour, said the development has the potential to elevate further the status of the University's Civil Engineering Department on the world stage, which will be crucial when international students look to return to Australia. The patented Quadshore 150 has been part of the great innovative research conducted by Esmaeil Pournamazian Najafabadi during his PhD study at Monash University.
"Australia has some of the best engineering minds in the world, and our department offers the facilities and autonomous environment that allow world-changing ideas to flourish," Heidarpour. said "This project is a testament to that ingenuity; a propping system that saves money at a time when budgets are under strain, and one that reduces the impact on the environment, particularly when climate change is front-of-mind.
"This adds to Monash's catalogue of cutting-edge developments and I am confident the great minds of the future are sitting up and taking notice."