Blue Diamond brings Australian-first net-zero technology to HIRE22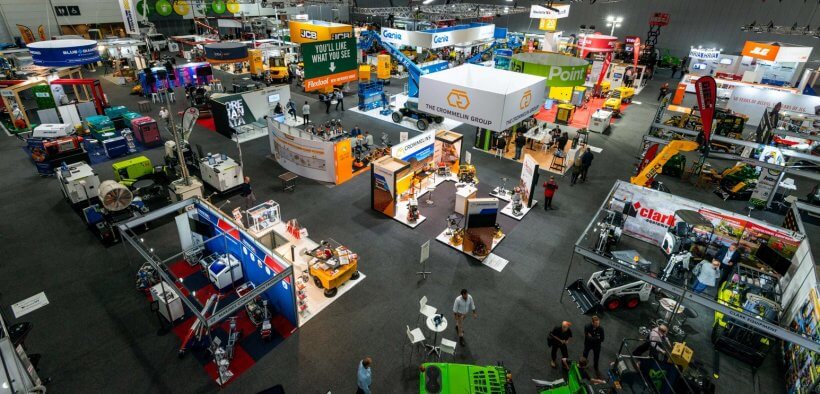 In a landmark first for Australia, Blue Diamond will bring its GEH2 100kVA Hydrogen-powered generator to HIRE22. This equipment uses the latest advances in power generation technology and is designed to deliver clean and quiet power solutions for the construction industry. These units are produced by French manufacturer EODev and powered by a Toyota Fuel Cell.
Register for HIRE22: Register
As the HRIA's newest content sponsor, Blue Diamond are supporting the association's efforts to promote sustainability, which is recognised as a strategic pillar for the industry. Blue Diamond's core business is supplying mid-to-large sized with rapidly deployable power solutions for construction and mining. The company's chief sustainability commitment is for its Perth head office operation to be 100 percent carbon neutral by the end of 2022.
"Initially, this will be achieved by investing in a 77.5KW solar system and 60 kW of inverters," said Justin Pitts, director. "That will cover 54 percent of our expected energy requirements, which are forecast to grow as we add equipment testing capabilities, primarily designed for our Net Zero range."
"We're exploring ways to offset the balance of our energy requirements at our Kewdale hub. It's likely to be through the purchase of excess energy with Large- Scale Energy Certificates."
Next are emission reviews of the Melbourne and Brisbane premises, to create an entirely carbon neutral operation. On the supply side, there's a sense of responsibility for selling equipment that doesn't pollute.
"Given that our core business is power generation, we feel the biggest impact we can have is investing in new technologies to give our customers options that help achieve their sustainability targets in the mining and construction sectors," said Justin.
"We have invested a significant amount in the latest emission reduction technologies from around the world, this will be led by our GEH2 hydrogen generator, powered by a Toyota fuel cell, and including lithium battery energy storage systems and solar."
Expectations of change
In a special Hire and Rental Magazine report, featuring in the May edition, Blue Diamond explain how their actions were influenced by global trends and customer demand.
"We based our strategy on what's happening in more progressive countries, such as France, the UK and parts of Asia," said Justin. "The Australian Government is doing a lot in terms of offering grants for projects but there is no incentive or policy here that has so far influenced our strategy. We're driven more by what our customers are asking for and what we see as our role, given our position in the power generation market."
The company demonstrates leadership and commitment through investment. Justin says that while Blue Diamond customers are receptive to alternative power, the net zero solutions need to stack up economically, which is easier with some options than others.
"We are extremely conscious of promoting clean energy solutions, given the reality is our core business will be supported by traditional diesel-powered solutions for some time yet while we transition to new technologies," he said.
Investing in net zero
Two electrical engineers and a sustainable solutions specialist joined the Blue Diamond team, and over $3M was invested in their Net Zero Equipment range before receiving an order.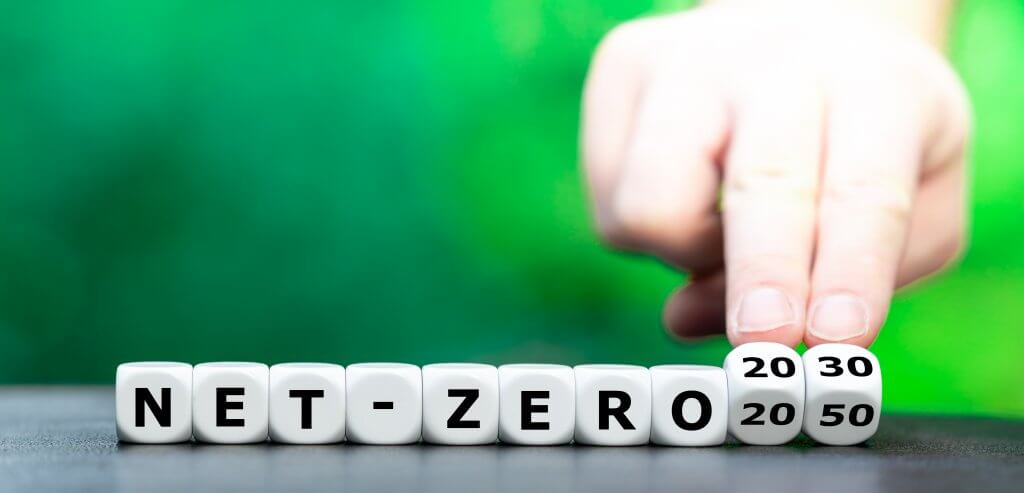 "Well over $200,000 has been spent on compliance for the new solutions," said Justin. "And it's taken hundreds of hours to get an understanding of the packaging, applications and customisation options for our unique market."
"All of our solutions are related to hire and our focus is to assist clients to transition to zero emissions. Our offers will be led by our GEH2 hydrogen powered generator. We believe hydrogen will lead the energy 7 transition on larger scale mines and construction, supported by solar and the Built Environment Sustainability Scorecard."
Advice for hire
While sustainability challenges confront hire companies and the sectors they serve, Justin Pitts warns that it will become difficult to ignore the demand for climate-friendly choices.
"A lot of the technology is hugely expensive, and the ROI is far better on traditional diesel-powered solutions," he said. "Blue Diamond is having to accept this to take a leadership position, but I understand why many wouldn't."
"Construction companies face the same obstacles. They want to be 'green', but their margins are tight with no additional budget to reduce emissions. Clean power solutions need to stack up economically."
Justin urges hire companies to take an influencer role in promoting environmental responsibility.
"They need to have more efficient equipment available to offer a choice," he said. "Even if it is at a higher cost, some customers want to pay it to achieve their own targets.
"Change is being driven by tier 1 mining, construction and progressive customers. The risk is that if the government becomes more progressive in forcing change, you will get left behind. Hire businesses should understand the new technologies coming for power solutions. It's not a matter of if, but when, some of the more niche solutions become mainstream."
You can hear Justin speak at the Future of Hire workshop at HIRE22 in Adelaide later this month. Click below to register.