HRIA action on PPSA stalled but not deterred by federal election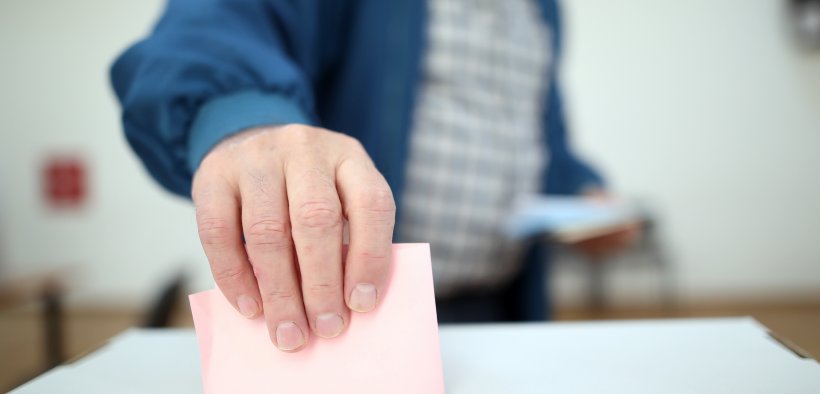 Australian hire companies remain at the mercy of a law that under certain circumstances can trap them into ruinous financial burden if a construction client goes bust. This update outlines the action taken by the HRIA to bring legal reform and what is being requested.
The push to amend the Personal Property Securities Act 2009 (PPSA), led by Hire and Rental Industry Association CEO James Oxenham, has been interrupted by the federal election. But HRIA members can be assured that the pressure will continue, regardless of the election outcome.
The PPSA operates in conjunction with the Personal Property Securities Register (PPSR), the record of equipment on hire at construction sites. This structure, linking the regulation to the register creates confusion about the financial ownership of hired assets by assigning that equipment the same status as assets belonging to the building company, in the case of voluntary administration.
Probuild's impact
Probuild's collapse in February was a catalyst for the HRIA's renewed action to change the PPSA and exclude hire companies from unfair risk.
"When the Probuild liquidation was announced, the HRIA immediately surveyed its members and within days could confidently estimate that at least four million dollars' worth of equipment was on hire to Probuild sites from among the responses we received," said James Oxenham.
The HRIA CEO was quick to alert Senator Stoker, who is the Assistant Minister to the Attorney General and has the portfolio covering the PPSA, about the financial impact of the liquidation on all hire companies. James reiterated to her the legal advice already supplied to the government about the simple nature of the reforms required, hoping to have the regulations amended during the parliament's final sitting of its term, pre-election.
Unfortunately, amendments to the PPSA were not on the government's agenda for its closing session.
Simple changes needed
 Instead, the law remains in place that currently treats your on-hire EWPs, floodlights, fencing, generators or anything else hired to builders who subsequently go into liquidation, as owned assets of a bankrupted company.
"The HRIA's PPSA taskforce, with assistance from Bartier Perry Lawyers, made significant progress on behalf of members during the past two years, including attending a successful personal meeting in Canberra in March 2021 with Senator Stoker," said James. "Our delegation explained the unfair imposition on hire companies and proposed our legally informed, 40-word amendment to remove the problem."
"Lobbying politicians for reform is a lengthy process requiring a patient and well-managed approach. Although our efforts will need to re-start, whether there is a Federal Cabinet reshuffle or a new government taking office mid-year, the case for PPSA reform is strong and our legal research backs this up. When construction companies collapse, their widespread negative impact on communities and businesses cannot be ignored by any government, and the hire sector represents a significant number of those affected parties."
How hirers lose
To be captured as a PPS lease under the PPSA, hire equipment must have been on-site at a construction project for two years or longer. The combined amount of post-COVID-19, large-scale construction and infrastructure projects underway, and ongoing economic volatility has the potential to draw more HRIA members into the PPSA web, making any potentially lucrative long-term hire contracts risky prospects.
"To illustrate the complexity and risk with PPSA for hire companies, particularly smaller businesses, I took a call in February from an HRIA member in Victoria, concerned because they had equipment on a Probuild site and the person who knew about the PPSA in their business was on leave," said James.
"On this occasion, the hire was for less than 24 months, but with an option to extend the contract. A liquidator might pick up on this and challenge that the contract exceeds 24 months, leading to the asset being seized. Liquidators have previously been known to use the PPS Register against hire companies, placing emphasis on hire companies to prove they made a registration even when there was no PPS lease in existence because the hire agreement was less than 24 months, and no legal requirement to register. In fact, registering in this instance would be seen by the Australian Financial Security Authority as misuse of the PPS Register."
A case for change
Western Australia based hire company Haulmore Trailer Sales has been a victim of the PPSA and its asset register.
"Recently one of my clients went into voluntary administration and at that time they had a piece of equipment on hire from me," said Alan Moody, Haulmore's managing director. "When I contacted the administrators to arrange return of our equipment, they claimed the PPSR document we had filed was incorrect and that they would retain my property and sell it to collect funds for creditors."
Alan was shocked to discover this action is permissible.
"I manufactured the unit, I own it, licensed it and it is totally unencumbered," he said. "I have been informed it can be lawful for insolvency companies to seize rental equipment if the PPSR document is in any way flawed or not updated prior to the rental exceeding a two-year period."
Alan encourages every hire business owner with the potential to be affected by the PPSA to contact their local Federal MP and express their concerns.
A minor adjustment for major impact
This summary of the HRIA's 2017-2022 requests to government for PPSA reform, includes the proposed 40-word addition to the Act that would protect hire companies when clients liquidate:
Removing the hire industry from the PPSA will not create more legal work for hire companies. Our submission means that in the ordinary course of hire or rental operations, a PPS Registration is no longer required as hire companies are not providing finance or creating in substance security. If the PPSA remains unchanged, we are exposed to loss due to the complex nature of registering assets.
It is not a given that hire industry personnel will know about the PPSA or its intricacies. Staff in the hire industry who work in small businesses haven't usually worked in credit, let alone finance or security.
If the submission proposed by the HRIA is approved, hire companies could return to business as usual following a voluntary liquidation, where the ownership of an asset would be quite clear to all the stakeholders including hire companies, their customers, the banks and liquidators. Hire companies would not need to employ a lawyer to assess whether or not they should be registering on the PPS register, because they are not providing finance or in substance security.
There is no impact on other businesses that are not captured by the definition we provide as an amendment to the PPSA, which is one addition to the Act: "a hire or rental, not covered by sub-section 12(1), which is entered into in the ordinary course of a hire or rental business in which goods are usually hired or rented to more than one customer during their useful life."
If a company has a true in substance security arrangement, such as a hire purchase or a finance lease, then they will not fall under the definition above, and therefore will remain in the PPS Act.
Liquidators would continue to be able to use the PPS Register to identify who has perfected a registration, the only difference being they would not need to go searching for ordinary hire and rental operations, because these would no longer be captured under the definition of a PPS lease.
Given the ongoing issue of construction companies and sub-contractors going into liquidation and the likelihood of more companies going under, we ask that the hire industry's proposed solution to PPSA-related loss is considered and dealt with as a matter of urgency.
This article appears in the May issue of Hire & Rental News magazine on page 16. Understanding the PPSA Hire & Rental Industry Association: HRIA members can explore details about the PPSA here. 
Has your hire business been adversely affected by the PPSA? To share your story with HRIA members, please get in touch with by emailing editorial@hria.com.au.