Australians prefer Australian Made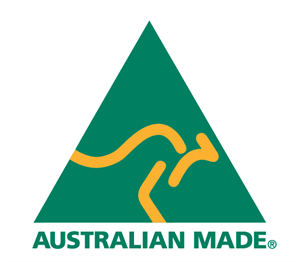 New consumer research from Roy Morgan shows Australians prefer Australian Made products, with 65% preferring Australian products when buying building and renovation materials.
Roy Morgan Chief Executive Officer Michele Levine said: "The preference for Australian-made products has been long-standing and backed up by years of research conducted by Roy Morgan which consistently shows Australians favour locally made goods in a range of product categories.
"Australian-made food and beverages are preferred by a large majority of Australians (80%), but these goods are closely followed by a range of manufactured goods from a broad range of Australian industries – agriculture, child and baby care, pets, building, tools and hardware."
The study found the most important reasons for buying Australian Made products are better quality, supports local businesses/communities and supporting local job creation.
The research also found 77% of Australians have a preference for Australian Made agricultural and gardening products.
Locally manufactured
Ben Lazzaro, Chief Executive of the Australian Made Campaign, said the Roy Morgan research highlights the importance Australians place on locally manufactured products.
"The demand for authentic Aussie products is growing continuously. When you buy Australia Made, Australian Grown products, you know what you are getting; products made to the highest of manufacturing standards and grown in our clean, green environment. At the same time, you are helping to support local industry.
The best way to identify genuine Aussie products is to look for the famous green and gold Australian Made logo," said Mr Lazzaro.
Trust in the Australian Made logo remains strong, with 88% Australians confident products displaying the logo had been manufactured or grown within Australia. Young Australians were among the most confident, with an enormous 94% of those between 25-34 years certain products carrying the iconic green and gold kangaroo logo were authentically Australian.
To learn more about the Australian Made logo, or to find authentically Australian products visit www.australianmade.com.au