Almac introduces wider 870-BL to its scissor range in Australia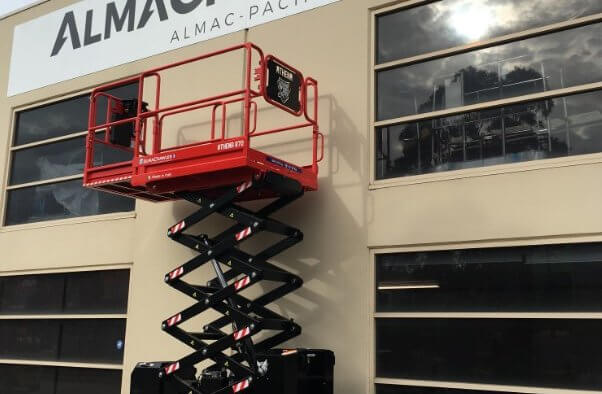 Almac Pacific have introduced a new model scissor lift to Australia. The Athena 870-BL is wider version of their popular Athena 850-BL.
The Athena 870-BL platform is 1.2m wide compared to the 850-BL of 780mm. The platform is as wide as the tracks, so if working on walls, facades and the like, you no longer need to reach to do your work.
The 870-BL is only 440kg heavier than the Athena 850-BL.
Featuring Almac's innovative Bi-Levelling capability with Dynamic levelling as standard and Pro Active levelling on the EVO version. The machine has the ability to instinctively and automatically level in either the stowed or raised position whilst driving) and can be operated on slopes up to 20 degrees.
For more information, visit www.almac-pacific.com.au