All Lift signs National deal with Hutchinson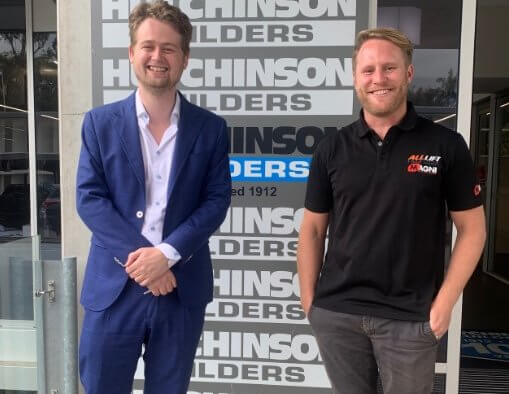 All Lift has signed a National deal with Hutchinson Builders to be the principal (and only) supplier of forklifts and telehandlers on all their projects Australia-wide for the next 24 months.
"All Lift has a 7 year working relationship with Hutchies, which the whole team has helped foster and grow", said Nick Mobbs. This marks a massive achievement for the QLD arm of All Lift that will help grow the branch exponentially.
All Lift primarily assist Hutchies on construction projects, supplying forklifts to each of their building yards. In addition to hiring equipment, All Lift service and maintain Hutchie's fleet of telehandlers, forklifts and EWPs (scissors and boom lifts). Guaranteeing to have machines on site 7am the following day, no matter what time orders are received.
All Lift have invested heavily in the rental fleet recently to ensure our customers have the best experience possible.
All Lift has also been named 1 of 4 suppliers for access equipment on Hutchies projects Australia wide.
For more information, go to www.allliftforklifts.com.au 
QLD: 1300 729 077   NSW: 1300 729 700   VIC: 1300 493 375
For information on Hutchinsons projects, visit www.hutchinsonbuilders.com.au