Texada and Uptake merge, creating a new software platform for the Hire Industry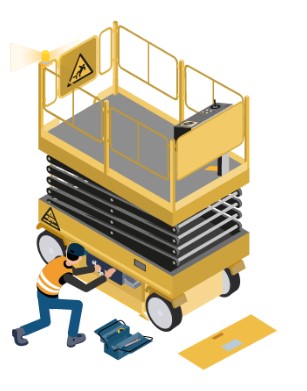 Companies join to deliver an unmatched equipment business management platform to the $171B global equipment market. The combined company will be named Texada Software.
Texada Software, creators of leading SaaS rental and mobile applications for the equipment industry, recently announced a merger with Uptake, the equipment dealer software subsidiary of Uptake Technologies, which acquired what was formerly Canam Solutions in 2016.
An industry-leading SaaS platform for equipment dealer sales and services, Uptake Dealer provides insights to help teams better monitor machine health and planned services, avoid unplanned downtime, and improve the customer journey. Combined, the organization brings together market leaders and innovation in enterprise solutions across sales, rental, and service management. The new company, named Texada Software, will deliver a best-of-breed, full service, business management platform created by and developed for equipment industry experts.
Equipment businesses are under immense pressure to increase profitability through improved customer service, more efficient processes, and faster service delivery. These businesses require an integrated understanding of customer data and opportunities across equipment purchases and services for their fleets and rental needs. Whether the objective is to sell equipment, rent equipment, or provide services and parts, business managers are looking for a single platform that brings all facets together breaking down customer engagement silos.
"The equipment industry is eager to move away from disconnected data riddled with complexity," said Matt Harris, CEO of Texada Software. "Dealerships and rental companies want a 360-degree understanding of customers and their interactions across the entire business. Only an integrated view will deliver operational excellence, and as a result, break down business silos. I'm thrilled that we are bringing together SaaS software leaders in rental management and dealership sales and service to manage the full lifecycle of customer possibilities."
Texada Software has delivered rental management solutions for 40 years, with the aim to seamlessly integrate an equipment rental company's back office with its field operations, customer acquisition, and payments, enabling rental companies to have visibility into key business processes. Since 2006, Uptake Dealer has advanced sales and service for dealerships around the world. With their platform, dealerships manage both sales opportunities and assets through their respective lifecycles, including machine health, planned and unplanned service events, and sales effectiveness.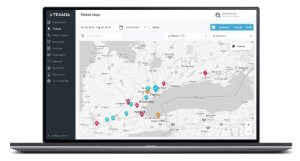 "As the equipment industry seeks to grow, fully understanding the relationship with their customers is a must-have," said Donald Charbonnet, independent equipment businesses consultant and 50-year veteran of the equipment industry. "Dealer companies sell, rent, and provide services while rental companies do the same. Yet, the applications available to manage the flow of data are all over the place. The result is a complex system of apps that do not talk to each other and ultimately cost sales or destroy service. The best businesses will have an integrated view to ensure that dealers and rental houses can maximize value for their customers."
Leading these investments to drive growth and build business value for the equipment industry is Banneker Partners, a software investment firm based in San Francisco and Portland that acquired Texada Software in June of 2022. In August, Texada Software acquired LogiMove, creators of a next generation low-code / no-code mobile platform now called Texada Workflow with applications for field inspections and other workflows.
"Expanding the Texada platform with Uptake Dealer's modern cloud solutions will help customers to grow revenue, improve customer satisfaction, and increase efficiencies," said Hugh Kirkpatrick, Principal at Banneker Partners. "It's a privilege to support Matt and the Texada team, and to welcome Jordan Hodges, Linda Nikkel, Moacir Mendonca, and the rest of the Uptake Dealer team on this journey to transform and digitize the equipment industry."
The acquisition is effective immediately. GrowthPoint Technology Partners acted as the exclusive financial advisor to Uptake Technologies through the transaction. More information about this announcement,  platform demos, and a chance to meet with company leadership will be available at the upcoming HIRE23 in Sydney.