Skyjack meets Euro Stage V Compliance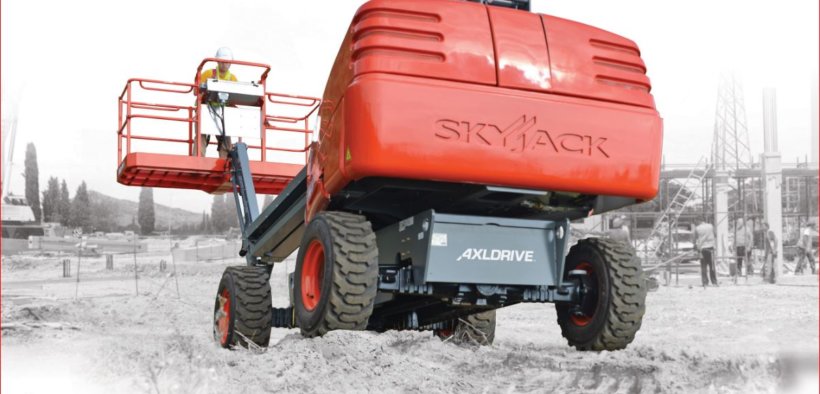 Skyjack released a white paper outlining the key changes in its equipment for Stage V compliance after beginning production on smaller booms.
The European Stage V Emission Standards were implemented in early 2019. This left many manufacturers to find appropriate engines for their equipment, large and small, Malcolm Early, Vice President of Marketing at Skyjack said.
"The option for large booms was fairly straight forward, but many companies found it nearly impossible to meet Stage V requirements on <16m booms and maintain a reasonable price point," Malcolm said.
"By leveraging our Axldrive capabilities, and taking a similar approach to how we achieved T4F on our telehandlers in North America, Skyjack found a way."
Skjack's solution for its <16m booms requires no Diesel Particulate Filter (DPF), and no active regeneration cycle. This means no idling on-site waiting for the cycle to complete and no costly consequences of ignoring those regeneration cycles altogether, Malcolm said.
Rather than trying to extend the production life cycle of its current machines, Skyjack decided instead to speed up its compliance timeline since it has already started delivering Stage V booms to rental companies looking for a compliant option in 2019.
Malcolm said Skyjack's SJ46 AJ, SJ51 AJ, and SJ45 T CE booms now feature a Deutz D2.2 diesel engine with the only significant trade-off to drive speed.
"Function speeds have been maintained and performance while rough terrain driving utilising Skyjack's Axldrive four-wheel drive system has stayed optimal. In addition to these improvements on the smaller booms, noise on all Stage V compliant models will also see a noise reduction of up to 8%."
To see the white paper visit: www.skyjack.com/en-eu/ whitepapers