Shore Hire launches "swan neck" for safer trench installations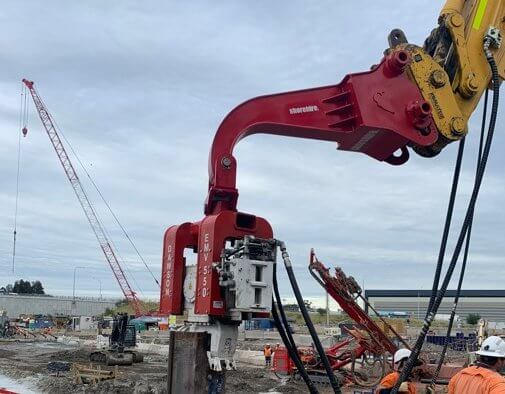 The added reach from the Australian-designed and custom-manufactured attachment means a more accessible and efficient install that dramatically reduces the risk of damaging equipment.
Shore Hire's latest innovation, dubbed the "swan neck" attachment, is designed to accompany their range of Excavator Mounted Vibrators, sheet piles and Australian made hydraulic bracing.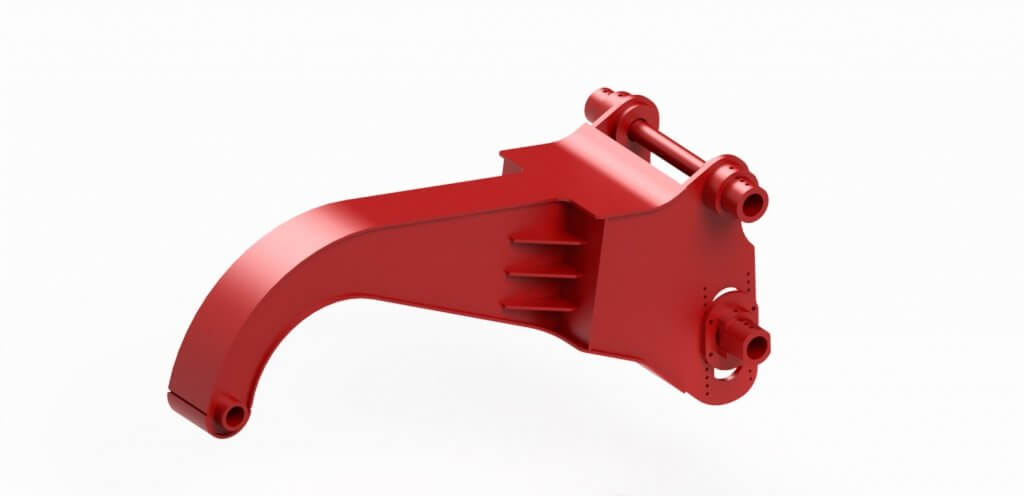 This new product is a true game changer. By extending the reach of machinery the Shore Hire swan neck means safer conditions for operators when installing sheets as they're further from the excavation, reducing damage to machinery and equipment as the install is far more efficient and effective. There are fewer complications from costs and weights of using larger machines as the swan neck allows smaller machinery to still be useful.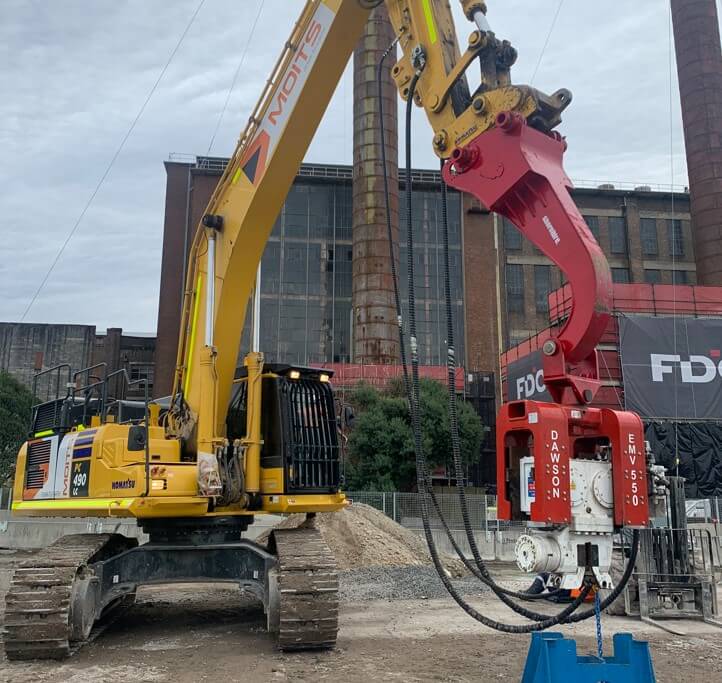 Key facts:
Designed and manufactured in Australia
Distance between the pins and the internal width are adjustable to ensure compatible with a range of machine hitches
A range of pin diameters are available on request to ensure compatibility with a range of machine hitches
Easy to complete checklist available to ensure machine compatibility
Swan neck is approximately 2m in length and effectively increases the reach of the machine. This allows smaller machines to be used when handling longer sheet piles.
Compatible with Shore Hire EMV300, EMV450 and EMV550 and our larger sheet pile and bracing range
To find out more about safe trenching, visit Shore hire at www.shorehire.com.au
1300 SHORE HIRE