Safety Alert regarding 20201125 WA Boom failure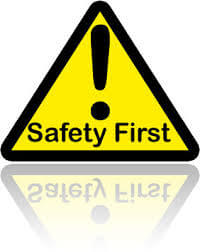 The EWPA are sharing the WA Worksafe Safety alert resulting from a catastrophic boom failure that took place in November 2020.
The equipment involved in the incident was an LGTTS model GP14-300, an insulated machine with a fibreglass insulated boom. It was over nine years old with a lack of inspection and maintenance records.
The EWPA has discussed the investigation and Safety Alert with WorkSafe WA. The WorkSafe investigation is continuing and the EWPA welcomes the timely release of the Safety Alert to ensure the access industry is informed of safety related incidents.
Click below to View the Safety Alert
The EWPA has also discussed the incident with the MEWP manufacturer LG Travel Tower Services, who has confirmed they are providing assistance to WorkSafe WA on the investigation. LGTTS sent out a field bulletin directly to the owners of model GP14-300 requiring an inspection to verify the safe working condition of the machine.
A copy of the Field Bulletin from LGTTS can be found on the Safety Alerts and Notices page on the EWPA website.
This incident and Safety Alert highlights that the safe use of an MEWP requires a rigorous and documented inspection regime. Any technician who inspects or services an MEWP must be competent. For insulated MEWPs the technician must be competent with regard to composites and use appropriate inspection methods. The Safety Alert lists required inspection practices to address this potential failure.
The EWPA offers a Registered Inspector Program, which is an industry-led program that identifies technicians who have competency to inspect MEWPs. The EWPA recommends the use an EWPA Registered Inspector for safety inspections. You can find a Registered Inspector on the EWPA website.
Summary of the Incident
25 November 2020
The machine was in use to debranch and chop down trees in Kalgoorlie-Boulder, Western Australia.
The arborists had worked from the top of the tree down and were nearing the end of the job. The boom was in approximately horizontal position and partially telescoped.
The boom then failed with the metal support separating from the fibreglass joint.
One occupant suffered minor injuries.