Mountain Bike Champion receives Royal Wolf Scholarship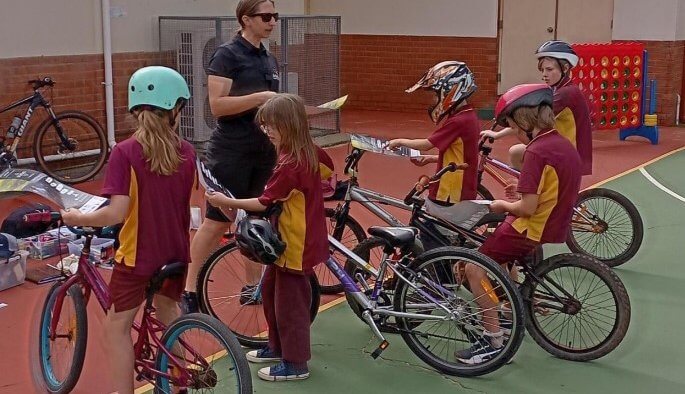 Cross country mountain bike champion and one of Royal Wolf's first ever Family Sports and Arts Scholarship recipients, Marissa Drummond is inspiring others in her local community to get on their bikes.
Between working, training and raising a family, Marissa has been busy volunteering her spare time to organising and running a number of community cycling events in her hometown of Geraldton, Western Australia.
"Last October we had Bike Month in WA, and that was really good," Marissa says.
"I worked with the local cycle advisory group to put on a community breakfast, which was sponsored by WestCycle, the governing body for bike riding in Western Australia."
As part of Bike Month, she also helped organise a Family Fun Day and Ride to School breakfast for five local schools, with one school having 170 kids ride their bikes on the day.
"What we're aiming to do is change people's routines and get more people riding, especially as traffic congestion around schools at pick-up and drop-off can be chaotic. The more people we can get riding instead of driving, the better it is," Marissa says.
GOING INTO BUSINESS
In June last year, Marissa launched her own business, Geraldton Cycling Academy, through which she runs workshops and private coaching sessions for those looking to improve their cycling skills. She fits it in around her regular job at the local bike shop and her own training.
"It's not unusual for me to be training in the morning, working in the middle of the day and coaching in the afternoon. It's a pretty packed schedule," Marissa says.
"It has been hectic to say the least, and there's been a lot of demand for it. I did a lot of coaching to do with the local Backroads gravel event in August. I ran beginner instruction clinics on off-road riding, mostly just to get people confident enough to join in.
"There's also been some mountain bike coaching with the club – skill stuff, just getting people going. I've also been doing training programs for some road riders as well," she says.
Seeing her students improve and gain confidence is what Marissa loves most about coaching.
"I like seeing people accomplish small goals, like mastering a new skill, or helping mums who want to ride with their kids but are too scared to go up or down a kerb. It's about building that confidence and developing skills. When someone gets it, that's what does it for me," she says.
SCHOLARSHIP HELP
The Royal Wolf Family Sports and Arts Scholarship supports talented family members of Royal Wolf employees. Part of the Royal Wolf Employee Benefits Program, the scholarship is open to the children or siblings of employees, with recipients being awarded $5000 to put towards the pursuit of their dreams. It was Marissa's brother and training partner, Royal Wolf's Geraldton Branch Manager Andre Eastough, who suggested she apply for the Royal Wolf Family Sports and Arts Scholarship.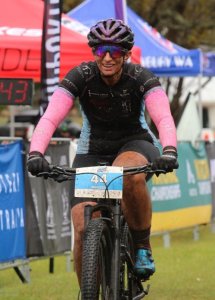 Marissa has a string of events and competitions lined up for 2023, including the AusCycling Mountain Bike National Championships in February and UCI Mountain Bike Cross Country Marathon Masters World Championships in September.
Without the Royal Wolf Family Sports and Arts Scholarship she received last year, Marissa said she wouldn't be able to attend nationals, which are in Thredbo, NSW.
"It's going to cover my travel and accommodation to nationals. There is no way I would have gone without the scholarship – it just wouldn't have happened, full stop," she said.
The scholarship has also enabled her to buy some much-needed equipment, including a bike bag to protect her bike when travelling and a good quality backpack for coaching.
For more information on Royal Wolf, visit https://www.royalwolf.com.au/