Melbourne cuts red tape for the construction industry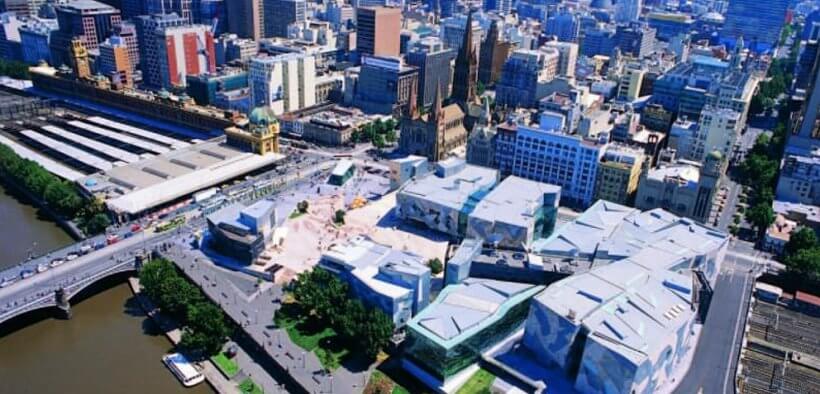 The City of Melbourne is making it much easier for the building and construction industry to operate, with a new regulatory framework and streamlined digital process for projects and developments across the municipality.
​The new Code of Practice for Building, Construction and Works presents the biggest rewrite of Melbourne's construction code in 20 years. It updates and amalgamates the Code of Good Practice at Construction Sites and the Construction Management Plan (CMP) Guidelines.
New expectations
"The new code and the new digital permit system will revolutionise the building application process in Melbourne and will mean people in the construction sector can spend less time on paperwork and more time on site getting the job done," said Deputy Lord Mayor Nicholas Reece.
"The new Code is designed to act as a bible for builders and developers working in Melbourne. It is the document that regulates the conduct of all works that affect our public spaces and amenity.
"Since the last Codes were issued, our city and the expectations of our community have changed. We want to ensure we have a regulatory framework in place that reflects the current environment, while also making it easier for industry to deliver projects in our city."
Among improvements to the Code is a standardised approach to regulation of all temporary protective structures, like hoarding and temporary fences, in public space, making them safer and less intrusive on footpaths, and more uniform in appearance.
Digitised permits
The new Code will be supported by digital services where possible. The introduction of a guided digital permit application system by the end of the financial year 2021-22 will reduce time-consuming and detailed assessments for low-risk activities.
"We've been working closely with industry and have undertaken an extensive engagement process to understand the changes we could implement to make it even simpler to operate in Melbourne," the Deputy Lord Mayor said.
Equipment affected
The amended Code of Practice will take effect on 17 March 2022. It includes information on:
permits, works planning and documentation
hoardings
gantries, hoisting zones and site sheds
perimeter scaffolding and catch fans
cranes
skips and rubbish chutes
excavations and crossings
barricades and signs
noise abatement
Find out more at the City of Melbourne website.
Image credit: Travel Victoria