Management changes at Preston Hire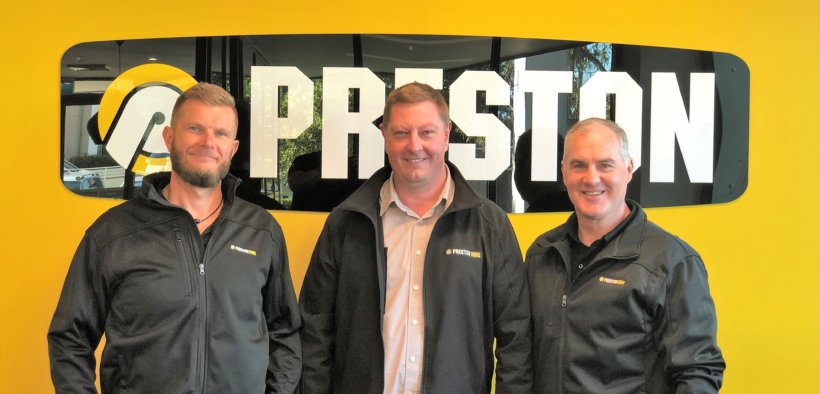 Preston Hire has made changes to its business structure, with current Group General Manager, David Serg moving into broader responsibilities and strategic management of the Preston Group and Andrew Lambert appointed Preston Hire General Manager (Australia).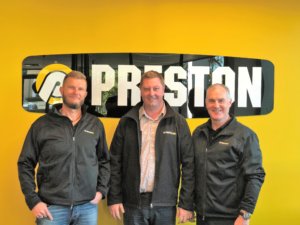 The Preston Group of Companies includes Preston Hire (Australia), Preston Hire (New Zealand), Preston Rentals (North America) and Preston Rentals (Europe), and SuperService, its Heavy Equipment Specialist mechanical service business, now operating in Australia and New Zealand.
David, who has been a part of the Preston Hire team for 11 years, will now oversee the Preston Group of companies locally and internationally while stepping away from the day to day operations of Preston Hire (Australia).
He has played an integral role in the expansion of the Australian and New Zealand businesses, marketing and brand evolution and this experience and knowledge will be utilised to further grow the Preston brand internationally.
"The Preston Group is now a multi-faceted international group of businesses with operations spanning Australia, New Zealand, North America and Europe. We continue to add new businesses, equipment and people and we see further exciting opportunities ahead to expand our business and international footprint. I am excited to work closely with Markus Preston on our future steps forward," David said.
Accompanying this change, Andrew Lambert has been appointed in the newly created role of General Manager (Australia), responsible for the daily management and growth of the Australian hire business and personnel nationally. Andrew started with Preston hire mid-June and was previously with Skyreach as NSW State Manager and Kennards Hire as General Manager (Lift & Shift division)..
"I am thrilled to be joining a growing business with a well-established management team in place who are keenly focused on improving the value of the business for all stakeholders and the customers it serves. I look forward to contributing to the future growth and success of Preston Hire (Australia)," Andrew said.
Markus Preston, Group Managing Director said: "We welcome Andrew to the Preston Hire family and look forward to seeing him lead the incredible team working for us at our Australian offices. It is a big role with big responsibilities. Preston Hire (Australia) has experienced many iterations of growth and success over the years and is our largest operation within the group. I am confident Andrew will lead with passion and the Preston Hire spirit we are known for."
"I gladly welcome the experience and vision David Serg has demonstrated during his long tenure with Preston Hire," Markus said.
"I am eager to work closely with him at a group level as we strive for further progress for our international organisation. To maintain the health and welfare of our rapidly growing business, I recognised the need for greater resources to support me in our efforts. David has 'yellow in his veins' and is the wingman I need on this journey."
Contact: 02 9648 4855 or visit: www.prestonhire.com.au