KidsCan and Kennards build 'pride of space' at NZ schools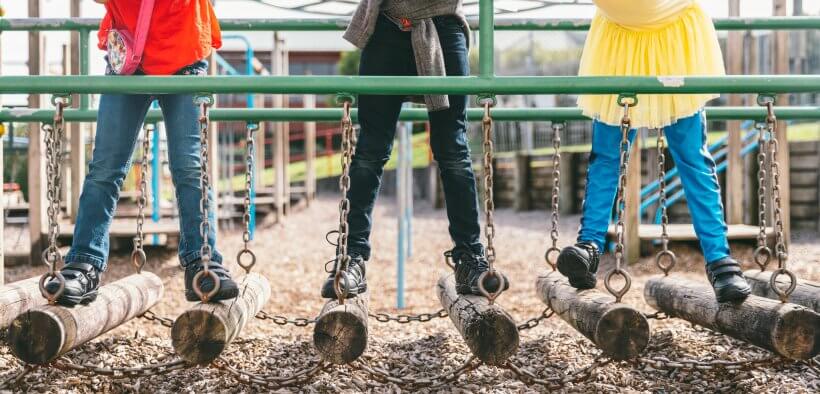 Kennards Hire New Zealand has re-launched their School Buddy Program to support KidsCan, with 99 local schools and early childhood centres in low socio-economic communities to become recipients of improvements to their natural environment.
KidsCan, Aotearoa New Zealand's charity dedicated to helping Kiwi kids affected by poverty, and Kennards Hire, New Zealand's leading family-owned equipment hire business, reinstated the initiative to coincide with classes resuming for 2022.
The School Buddy Program provides quality equipment, project expertise and volunteers to make school spaces beautiful and engaging environments to grow and learn in.
Kennards Hire branches across New Zealand will support local schools and early childhood learning centres with team members lending hands-on support to schools that need assistance with maintenance and upkeep of buildings and grounds.
"The School Buddy Program is a fantastic initiative, providing practical and very welcome support to low decile schools," said Julie Chapman, CEO and founder of KidsCan. "Every child deserves to learn in a beautiful environment, and we're grateful to Kennards Hire for all they're doing to make a difference for the many children living in hardship."
More than garden care 
The program provides a 100 percent discount on hire equipment such as ride-on lawnmowers to maintain large areas, scissor lifts and scaffolding to assist in school mural designs and artworks, and mini-loaders and wheelbarrows to move large quantities of sand and bark.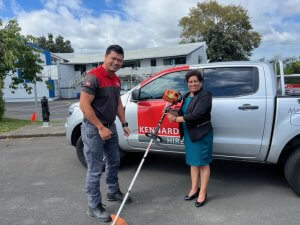 "KidsCan and Kennards Hire are a blessing to our school," said Lydia Victor, Principal of St Joseph's School, Grey Lynn, pictured with Kennards Hire Auckland City Branch Manager, Junior Moevasa.
"We thank them for their support and generosity. We are grateful to Kennards Hire for the donation of a garden trimmer to our school," she said.
In addition to free equipment hire, the Kennards Hire team is excited to get behind the cause and volunteer again. The COVID-19 pandemic had put a halt to on-school grounds volunteering, but the team can now offer people power to help with maintenance and preventative work, staffing barbeques at school fetes and fundraising events, and more.
"The team at Kennards Hire is extremely proud and humbled to continue our partnership with KidsCan," said Tom Kimber, General Manager, Kennards Hire New Zealand. "To be able to help the community and watch the work we do have a positive impact on kids and their schools means the world to us all."
KidsCan helps the one in five New Zealand children experiencing hardship by providing food, jackets, shoes, and health products to 854 low-decile schools and 130 early childhood centres across New Zealand.