Lifetime Achievement Award for Chris Wraith
On March 10 in London, Chris Wraith, co-author of key EWPA training material, and managing director of UK based Access Safety Management, was honoured for his career dedicated to elevating work platform safety at the International Awards for Powered Access.
"On behalf of the Elevating Work Platform Association and all of those who worked with Chris when he was based in Australia, I congratulate Chris on receiving the IAPA Lifetime Achievement Award," said James Oxenham, EWPA CEO. "Chris helped write and launch the EWPA Supervisor and the Advanced Boom courses that have significantly improved the Australian safety standards in this specialised field."
Via LinkedIn, Chris said he was "honoured and humbled" by the Lifetime Achievement Award, which was presented at a long-awaited face-to-face event for 450 members of the international access community.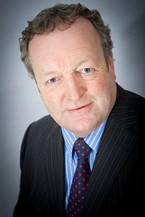 Chris expressed his thanks to all those involved in his recognition for service to the industry and also posted:
"The Lifetime Achievement Award came as a great surprise to me and was most unexpected. In 1988 I never thought a simple MEWP delivery driver could be nominated for such a prestigious industry award.
It has definitely been an interesting journey, but one which would not have been possible without the help, support and co-operation of all the many fantastic people I have met or worked with along the way.
Achieving a Degree in Health and Safety at the age of 52 definitely propelled my career to another level and was something I never contemplated or thought possible when I eagerly left school in 1972 with no English 'O' level and no interest in further education.
Of course, it also takes hard work, honesty and a mindset to just do the best you can on any given day, no matter what challenges you are facing.
Equally the rewards can be fantastic, great friendships and lots of happy memories. But most of all the knowledge and satisfaction of knowing what you do is helping save lives and enabling many fellow workers go home safely after work each and every day."
IPAF Summit and IAPA2022
The IAPA Awards are organised by the International Powered Access Federation and presented at its annual summit. IPAF promotes the safe and effective use of powered access equipment worldwide. IAPA 2022 celebrated best industry practice at the March 2022 event in 13 categories.