Kennards Hire reveals next iteration of its 'Ken Oath' customer service pledge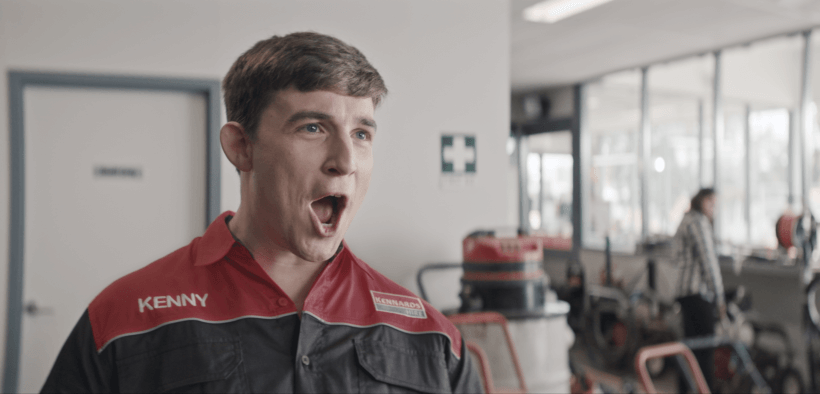 Following the success of their 'Ken Oath' customer service pledge campaign in 2020, Kennards Hire have taken their latest brand campaign to a whole new level.
Launched in mid-February across Australia and New Zealand, customers and audiences get to see 'behind-the-scenes' as new Kennards Hire recruits are inducted with the 'Ken Oath'.
The story shows what really (but not really) happens out the back of a Kennards Hire branch when a new team member is inducted. By taking the Ken Oath, the new team members vow to uphold the Kennards Hire values of: Being Fair Dinkum and making Every Customer a Raving Fan, setting us apart and representing our internal commitment of delivering exceptional customer experiences.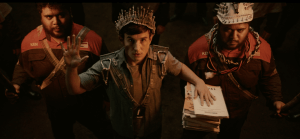 Although the ad plays on the light-hearted and humorous tone Kennards Hire knows many tradies and DIYers embrace in their day-to-day lives, the creative campaign is not just fun hyperbole, but instead is backed by a whole of business focus. Across the hire company, every function is driven by the oath to make a customer's job easy, because they know if you're not serving a customer, you are serving someone who is serving a customer.
The multi-channel campaign highlights the lengths Kennards Hire staff go to, to provide the best customer experience ever. As a family owned and run business, Kennards Hire understands the importance of its staff coming together to celebrate a common goal and the 'Ken Oath' is an extension of that passion to provide great service that has been running through the company over the last 70-plus years.
"In a fun, likeable and engaging execution, the creative has helped us show that our team are indoctrinated to live and breathe exceptional customer service from the very beginning of their careers." said Manelle Merhi, General Manager Marketing & Customer Experience.